White Framed Wall Art
interior wall decoration White Framed Wall Art
interior wall decoration White Framed Wall Art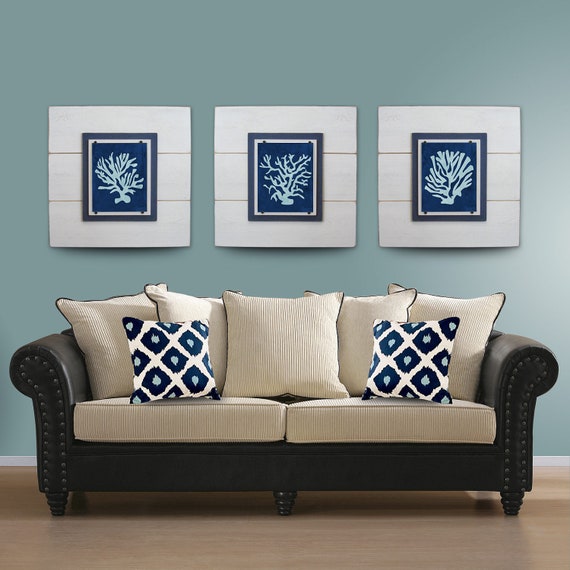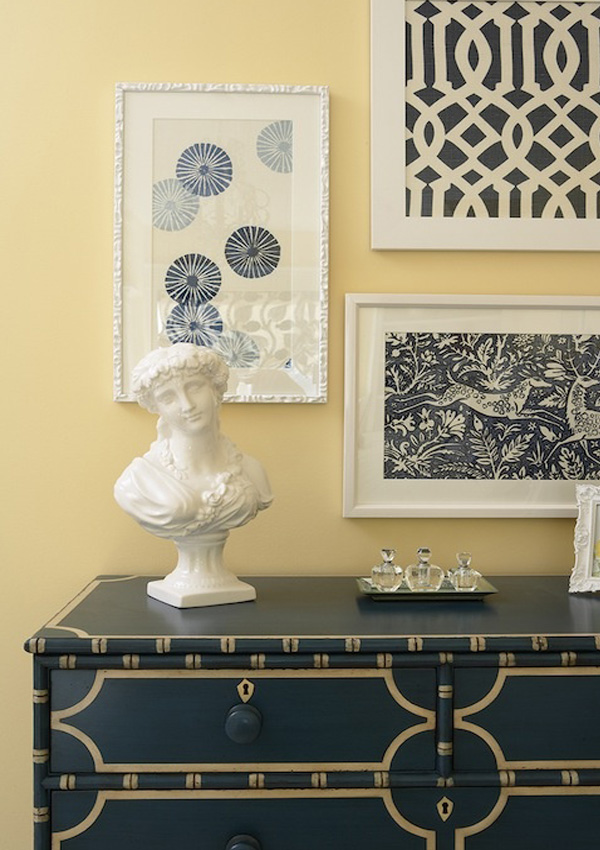 Overall: 37.66" H x 25.66" W x 1" DOverall Product Weight: 4.62lb.
Proudly printed in the United States from artist quality canvasSawtooth included for hangingHand stretched around a wood frameGiclee printed
100% Sustainable, eco-friendly flat grain amber bamboo wood frame with a printed frontIncludes wall hangerMade in the USAFrame finish: Brown
Overall: 23.5" H x 23" W x 0.75" DOverall Product Weight: 5lb.
Discover this elegantly framed wall art collection! It's a fresh approach featuring an eco-friendly bamboo frame paired with the satin finish printed artwork of your choice.
This frame combined with the artwork of your choice in a satin finish on high quality fiberboard is the perfect addition to your art collection.
Bring some floral fancy to your walls with this sleek two-piece print set. A contemporary update on classic style, each piece showcases a matching floral motif with a slightly different pattern. The flowers are painted with large brushstrokes in neutral tones against a soft white background. For an extra touch of flair, these painting prints are set in a stainless-steel frame with a protective glass cover, and they arrive ready to hang.
Famous impressionist piece showcases winding almond tree branches covered in blossoming flowers. It is printed on gallery-wrapped canvas with solid wood stretchers and it arrives ready to hang.
Overall: 35.5" H x 47.5" W x 1.75" DOverall Product Weight: 7.7lb.
Overall: 14" H x 28" W x 1" DOverall Product Weight: 5lb.
Each print in this set features a different slice of geode, showcasing the natural beauty of its colors and striations. Set of six.
This art set of 2 has a protective glass cover and mounted within a 1.75″ wide contemporary frame.
Made to orderFade-resistant archival inksUV protective coatingHand-stretched around sturdy, wooden stretcher bars
Whether you've made home right on the shore or your abode is a bit more landlocked, this print brings the spirit of the sea right into your space. Showcasing a black and white photographic scene of foaming waves rolling onto the sand, it's both understated and calming. Made in the USA, this piece is printed and framed using 100% sustainable, eco-friendly flat grain amber bamboo finished in brown. Includes wall hanger for easy installation.
A contemporary update on impressionist paintings, this touching painting print uses color, texture, and hand-applied brushstroke technique to showcase a ditsy flower in full bloom in soothing hues.
Overall: 13.5" H x 27" W x 1" DOverall Product Weight: 4lb.
Hand applied brushstrokesSubject: Floral and botanicalOrientation: VerticalShape: SquareMade in the USA
Overall: 17.5" H x 35" W x 1" DOverall Product Weight: 9lb.
Subject: AnimalsProduct Type: PrintPrint Type: Graphic Art PrintFrame Type (Format: Black Framed): Picture FrameFrame Type (Format: White Framed): Picture Frame
Lend museum-worthy style to your living room or den with this giclee print of Pablo Picasso's 'Fleurs et Mains'.
Steven Meyers' x-ray images are a collection of negatives, positives, and solarized images. By using x-rays instead of light, an inner vision is revealed, allowing nature to show textures, details, and shadows that would otherwise not be seen.
Bring some floral fancy to your walls with this must-have two-piece graphic art print set. The perfect finishing touch for traditional ensembles, this set will effortlessly elevate your ensemble with classic flair. These two prints showcase large red poppy flowers with black brushstroke stems set against a gray background with a subtle botanical motif. Made in North America, each artwork is printed on a canvas and finished in a silver frame. Try hanging these prints above your living room…
Add some fun flair to your home with this eye-catching art work! The perfect pick for contemporary ensembles, this striking piece will instantly garner attention from your visitors. It showcases a donkey, llama, goat, and sheep peeking out from the bottom of the art. The animals are embellished with unusual colors and set against the beige background that helps the painting pop. Try hanging these four farm friends above your living room sofa, so you always have company while watching your…
Outdoor allure blends with brightness to make this print a stunner for any space. Showcasing colorful birds perched atop a tree stretching to the sky, it offers splashes of red, green and blue to really make it pop. Bursting with gallery-worthy grace, this design is made in the USA and features a 100% cotton print wrapped around a pinewood bar frame. Simply set it above a gently weathered wood console table for a look of classic charm in the entryway, then add on a row of lush potted plants to…
Overall: 29.08" H x 17.14" W x 1" DOverall Product Weight: 3.39lb.
Searching for something special to spruce up an empty wall? Go artful with this two-piece framed print set! Matching, but not identical, each showcases an abstract acrylic painting in neutral hues of blue and beige. Made in North America, these pieces are printed on paper and highlighted by matting and polystyrene frames finished in sleek silver. Measuring 17.5″ square each, these decorative designs are perfect placed in a pair or split up to double the decor around your abode.
Introduce a pop of color into your contemporary ensemble or round out a brighter space with this lovely wall art. Abstract and elegant, it showcases a row of oblong shapes in shades including dark red, peach, silver, dark forest green. Hand-crafted in the USA, this art is printed on canvas using fade-resistant archival inks and finished with a UV-protective coating. You can choose to get this art framed or unframed to fit your space.