White Ceramic Wall Art
interior wall decoration White Ceramic Wall Art
interior wall decoration White Ceramic Wall Art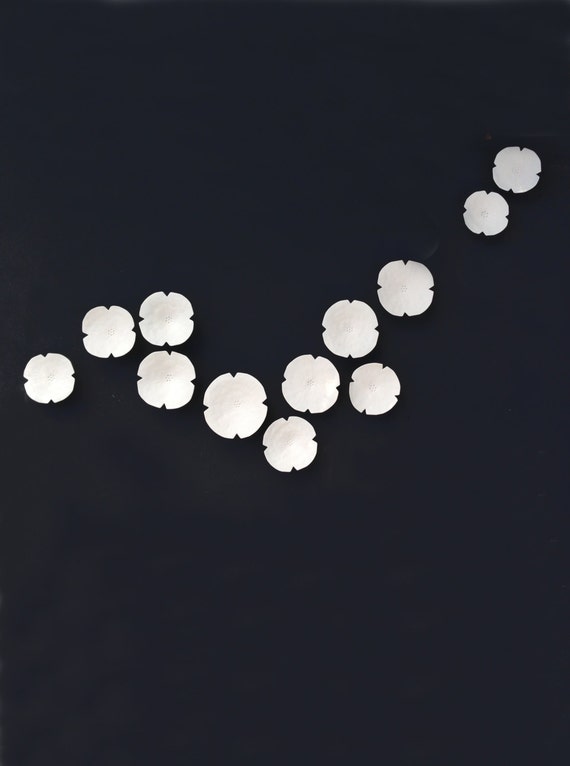 Choose country… Choose country… Australia Canada France Germany Greece Ireland Italy Japan New Zealand Portugal Russia Spain The Netherlands United Kingdom United States Afghanistan Albania Algeria American Samoa Andorra Angola Anguilla Antigua and Barbuda Argentina Armenia Aruba Australia Austria Azerbaijan Bahamas Bahrain Bangladesh Barbados Belarus Belgium Belize Benin Bermuda Bhutan Bolivia Bosnia and Herzegovina Botswana Bouvet Island Brazil British Indian Ocean Territory British Virgin Islands Brunei Bulgaria Burkina Faso Burundi Cambodia Cameroon Canada Cape Verde Cayman Islands Central African Republic Chad Chile China Christmas Island Cocos (Keeling) Islands Colombia Comoros Congo, Republic of Cook Islands Costa Rica Croatia Curaçao Cyprus Czech Republic Denmark Djibouti Dominica Dominican Republic Ecuador Egypt El Salvador Equatorial Guinea Eritrea Estonia Ethiopia Falkland Islands (Malvinas) Faroe Islands Fiji Finland France French Guiana French Polynesia French Southern Territories Gabon Gambia Georgia Germany Ghana Gibraltar Greece Greenland Grenada Guadeloupe Guam Guatemala Guinea Guinea-Bissau Guyana Haiti Heard Island and McDonald Islands Holy See (Vatican City State) Honduras Hong Kong Hungary Iceland India Indonesia Iraq Ireland Isle of Man Israel Italy Ivory Coast Jamaica Japan Jordan Kazakhstan Kenya Kiribati Kosovo Kuwait Kyrgyzstan Laos Latvia Lebanon Lesotho Liberia Libya Liechtenstein Lithuania Luxembourg Macao Macedonia Madagascar Malawi Malaysia Maldives Mali Malta Marshall Islands Martinique Mauritania Mauritius Mayotte Mexico Micronesia, Federated States of Moldova Monaco Mongolia Montenegro Montserrat Morocco Mozambique Myanmar (Burma) Namibia Nauru Nepal Netherlands Antilles New Caledonia New Zealand Nicaragua Niger Nigeria Niue Norfolk Island Northern Mariana Islands Norway Oman Pakistan Palau Palestinian Territory, Occupied Panama Papua New Guinea Paraguay Peru Philippines Poland Portugal Puerto Rico Qatar Reunion Romania Russia Rwanda Saint Helena Saint Kitts and Nevis Saint Lucia Saint Martin (French part) Saint Pierre and Miquelon Saint Vincent and the Grenadines Samoa San Marino Sao Tome and Principe Saudi Arabia Senegal Serbia Seychelles Sierra Leone Singapore Sint Maarten (Dutch part) Slovakia Slovenia Solomon Islands Somalia South Africa South Georgia and the South Sandwich Islands South Korea South Sudan Spain Sri Lanka Suriname Svalbard and Jan Mayen Swaziland Sweden Switzerland Taiwan Tajikistan Tanzania Thailand The Netherlands Timor-Leste Togo Tokelau Tonga Trinidad Tunisia Turkey Turkmenistan Turks and Caicos Islands Tuvalu Uganda Ukraine United Arab Emirates United Kingdom United States United States Minor Outlying Islands Uruguay U.
S. Virgin Islands Uzbekistan Vanuatu Venezuela Vietnam Wallis and Futuna Western Sahara Yemen Zaire (Democratic Republic of Congo) Zambia Zimbabwe
Decorative Ceramic Tile Sublimation – 3 Tile Wall Display Frame – Summer Oak Stain
Ceramic wall art Three flying ducks set charcoal grey / gray artwork Modern wall sculpture artwork Bathrooms kitchens living room Handmade
Ceramic Starfish Fish Shaped Decorative Hanging Plates Decor On Wall Decoration
Ceramic wall art and home decor. Handmade wall hanging with coloured glazes. Modern scandinavian ceramic design made by TheClayPlay studio.
musing about mud: monday morning eye candy Giselle HicksSee more
Gold tile face sculpture, ceramic wall art, Buddha face gold wall decor, Buddhist style art lover gift, gold sculpture, golden face mask
Paper Mache AnimalsPaper SculpturesPaper Mache SculptureAnimal SculpturesPaper ClayPaper ArtPaper CraftsAnimal HeadsGoat ArtForward
Wall hanging Ceramic Wall art tile, Wall Plaque, Collectible clay sculpture, Home décor, Old town, Housewarming gift, Wedding present
Ceramic wall art Suzani wall hangings, outdoor wall art with Suzani design, Suzani 15cm, 3 tiles, turquoise
Ranunculus Porcelain Flower Wall Tile, Ceramic Flower Wall Flower , White Gray Wall Sculpture, Ceramic Wall Sculpture, Ceramic Wall Art
Yellow-Orange Ceramic Wall Art Decor, With Sparkling Crystalline Glaze Center
Ceramic BirdsCeramic PlatesCeramic ArtPlaster Art3d ArtworkClay TilesAir Dry ClayClay CharmsSculptures MuralesForward
Blue Ceramic Wall Art Decor, With Crystalline Crackle Glass Glaze Center
Graduation Moving Baptism Bar & Bat Mitzvah Engagement Bridal shower Confirmation Bachelorette party Retirement First Communion Bachelor party Grief & mourning Back to school Quinceañera & Sweet 16 Divorce Pet loss Prom
Thanksgiving New Year's Halloween Hanukkah Independence Day Passover Cinco de Mayo Chinese New Year Veterans' Day St Patrick's Day April Fools' Kwanzaa
Painting Tattooing Enameling Drawing & drafting Mosaic making Card making & stationery Framing Woodworking & carpentry Scrapbooking Collage Glass fusing Carving & whittling Home improvement Kids' crafts Photography Beading Dyeing & batik Metalworking Embroidery Floral arranging Jewelry making Party & gifting Soap making & bath Calligraphy Baking 3D printing Glass blowing Macrame Candle making Weaving & tapestry Coloring Engraving Model making Stained glass Gardening Bookbinding Candy making Needlepoint Sewing Basket weaving Terrariums Paper quilling Leatherworking Lampworking & shaping Dollhouses & miniatures Crochet Knitting Robotics Upholstery Tatting & lacemaking Shoemaking Rug making Marbling Quilting Neon art Hat making & hair crafts Felting Electronics & circuitry Doll making Winemaking
RESERVED DEPOSIT – Large wall art set sculpture Ceramic flowers White & gold porcelain Wall sculpture Modern original artwork Made to order
Ceramic wall art ~wall sculpture ~art objects ~Terracotta ~sun moon and stars ~wall hanging ~copper look glaze ~wall decor ~garden art ~sun
Vintage African Heads, Ladies, Black Ceramic, Wall Art, Home Decor, Accent Pieces
Large wall art set Wall art sculpture Ceramic wall art flowers White & gold porcelain Wall sculpture Modern original artwork MADE TO ORDER
Ceramic Art Tile, LAUNDRY DAY – White Multi, 4 x 6 Handmade Ceramic Tile, Ceramic Wall Art
Custom Order – SIX piece 6″art tile set – Client's Choice- bathroom art, ceramic wall art, ocean art, beach art, sea shells, reef
Black Yellow Beige Orange Rainbow Pink Gold Gray Purple Bronze Silver Copper Clear Rose gold
Unglazed Ceramic Wall Hanging | Full Stack | Moon Chimes – natural modern minimalist hanging garden sculpture ornament
Vintage James Dean Ceramic Wall Art, 3/4 Profile Wall Hanging Face
All seeing eye wall hanging,ceramic wall hanging,boho wall hanging,bohemian decor,moroccan decor,ceramic wall art,ceramic wall decor
Ocean Wall Mural, CUSTOM ORDER, ocean wall art, barnacle, bowl art, bowl, beach, coral reef, ceramic wall art, ceramic wall sculpture, coral
Ready to ship in 1 business day Ready to ship within 3 business days
Still life with flowers in arch Porcelain, glaze- Giselle HicksSee more
custom Tree of Life ceramic tile backsplash being carved at Natalie Blake Studios, Brattleboro, VermontSee more
Contemporary sculpture, Modern sculpure, Ceramic sculpture, 3D wall art, Ceramic wall art, Ceramic faces, Mini mask, Art mask, 99heads
Hanging VasesWall VasesClay VasePottery ClaySlab PotteryHand Built PotteryPottery WheelCeramic Wall PlantersWall Mounted PlantersForward
Killowen point series – Ceramic wall art piece – coloured porcelain with illustrative gold detail
Ceramic wall art, abstract decorative plate, colourful wall decor, large ceramic plate, Armenian pottery
Related categories All categories Art & Collectibles Home & Living Craft Supplies & Tools Jewelry + Show more Weddings Paper & Party Supplies Toys & Games Books, Movies & Music Pet Supplies Accessories Electronics & Accessories Clothing – Show fewer
Ceramic FlowersClay FlowersCeramic StudioCeramic DesignCeramic SculpturesClay ArtWhite CeramicsCeramic Wall ArtCeramic ClayForward
Mural PaintingMural ArtWall MuralsPaper ClayClay ArtPlaster ArtWall PhotosEye ArtArt DecorForward
Wabi Sabi Ceramic Wall Art Hanging Plate With Crackle Glaze, Contemporary Home Decor
Ceramic wall art ,Ornaments, Wall hanging ,Home decor, Wall decor, floral decor ,ceramic flower ,wall art ,floral mural
Roaring Faux Lion Head by Wall Charmers™ Faux Taxidermy | Wall Mounted Resin Animal Head Fauxidermy | Ceramic Animal Mount | Boho Wall Decor
Unique, undulating custom tiles and vessels, handmade by Natalie Blake Studios. Perfect for tile backsplash in kitchen or bathroom, as ceramic wall art or wallSee more
Flying birds wall art,outdoor wall art,birds garden decor, ceramic wall art,swallows,abstract birds,handmade tiles,ceramic wall art,set of 3
Ceramic wall art, clay masks, unique gift ideas, art deco, sculptured clay face, wall sculpture, clay art, home decor, art therapy gifts.
Ceramic Wall Art, 3d Wall Art, Wabi Sabi, Ceramic Wall Hanging, Set of 3 Wall Art, Wall sculpture, New Home Gift Ideas, Original Wall Art
Ceramics & pottery Sculpture Printing & printmaking Molding & casting Paper stamping
Really great speckled caramel colored ceramic jackrabbit wall hanging hand built high fired ooak unique whimsical artsy garden or home decor
Porcelain Blossom Tile, Ceramic Flower Wall Decor , White Gray bloom Wall sculpture, OOAK Wedding Gift, Flower Sculptures, Floral Art Tile
Rose Pink Valentines Day Gift Ceramic Wall Art Decor, With Sparkling Crystalline Glaze Center
Ceramic wall hanging, ceramic wall art, wall hanging, boho wall hanging, Brown wall hanging, wall art, ceramic wall decor, dreamcatcher
Ceramic Tile BacksplashClay TilesBrattleboro VermontCeramic ArtCeramic Tile CraftsHandmade CeramicClay ArtTree Of LifeSgraffitoForward
Pagination Previous page Current page 1 Page 2 2 Page 3 3 Page 4 4 Page 5 5 Page 6 6 Page 7 7 Page 8 8 … Page 250 250 Next page
Handmade Ceramic Wall Art Decor, Ceramic Birds, Love Birds, Handing Ceramic Art
Any price Under USD 25 USD 25 to USD 50 USD 50 to USD 100 Over USD 100 Custom
Plaster CraftsPlaster ArtSculptures MuralesSculptures Sur BoisWall SculpturesStone CarvingWood CarvingsLotus SculptureSculpture ClayForward
Ingun Dahlin, Trondheim, Norway love the way these hang!See more
Flock 10 ceramic wall art swallows Peacock teal blue, merlot and copper rose gold decor Bird porcelain wall sculpture artwork READY TO SHIP
Ceramic wall art Three flying ducks set bright scarlet red Modern wall sculpture artwork Bathrooms kitchens living room
Wall hanging sculpture, Handmade wall hanging, Ceramic wall art, Wall hanging sculpture, Wall art woman, Sculpture woman on wall, Hangings
9 Flying birds outdoor wall art made from ceramic, ceramic wall art, birds garden decor glazed in turquoise, garden art birds – cranes
Ceramic wall hanging,ceramic wall hanging ,ceramic wall art,boho wall decor,ceramic wall hanging decor,boho wall hanging, bohemian decor
Art TilesMonday MorningCeramicsCeramic Wall ArtIdeasAsian StyleGlazeMotifsStreet ArtForward
Ceramic FiguresCeramic ArtCeramic TechniquesCeramics IdeasClay SculpturesClay ProjectsClay ArtPottery IdeasTrondheim NorwayForward
Henk Potters ceramic wall art, wall tile, wall plaque. Abstract depiction of harp player surrounded by birds. Vintage Dutch art pottery.
Ceramic wall art. Five porcelain butterflies in pastel colours with lace imprints. Wall hanging, Butterfly wall decor. Baby room decor.
Miniature ceramic houses, reading room decor, wall art, ceramic wall art, ceramic houses, new home gift, study room wall art, unique gift.
Ceramic FlowersClay FlowersPottery ArtPottery IdeasCeramic DesignCeramic ArtSculpture ArtClay SculpturesFlower MuralForward
Ceramic Tile CraftsHeart CollageHeart ArtMetal EmbossingPewter ArtMini HeartBeautiful HeartsArt SculptureRed HeartsForward
Mosaic CafeCeramic Wall ArtCeramic StudioStudio DesignGarden ArtYard ArtForward
this is just cool- i think my rhino might need a bit of clothes, too.Papier Maché by Melanie BourlonSee more
Ceramic Wall Art, 3d Wall Decor, Wall sculpture, Ceramic Drop Shape Art, Ceramic Wall Hanging, New Home Gift, Original Wall Art, Minimal Art
Have you ever tried painting with tissue paper? In this tutorial, artist Angela LeClair shows you how to paint mixed-media poppies using this fun and easy technique.
Wall decor with Suzani design, Floral wall art, Handmade tile,Ceramic wall art,Suzani wall art,Ceramic tiles,Suzani #1, beige SET OF 3 TILES
Unique Vases, Decorative Vases, Jar, Pot, Urn, Vessel, Vinyl Decal, Vinyl Sticker, Wall Art, Home Decor, Egyptian Decor, Bedroom Decor
3D Wall Art Goddess sculpture Ceramic Mask. Wall Sculpture. Ceramic wall art. Ceramic sculpture. Wall Decor. Wall Art.
The Eagle Large Hand painted Tile Ceramic Mural 24 x 28 inches, Kitchen Backsplash, Wall Art
Modern ceramic wall art, large black plate, abstract pattern ceramics, large ceramic plaque, clay wall hanging, decorative ceramics,
Set of 8 ceramic tiles for kitchens and bathrooms, Outdoor wall art made from ceramic, Ceramic wall art,Tiles, Ceramic tiles, Turquoise 30cm
ceramic wall art, School of Fish, pottery tile, ceramic tile, light turquoise white, nautical wall hanging by karoArt.
Faces Wall Hanging, Ceramic Faces Decor, Ceramic Wall Art, Ceramic Mobile, Naive Decor, Cobalt Ceramic, Family Portrait, Housewarming Gift