Wallpaper London Design
interior wall decoration Wallpaper London Design
interior wall decoration Wallpaper London Design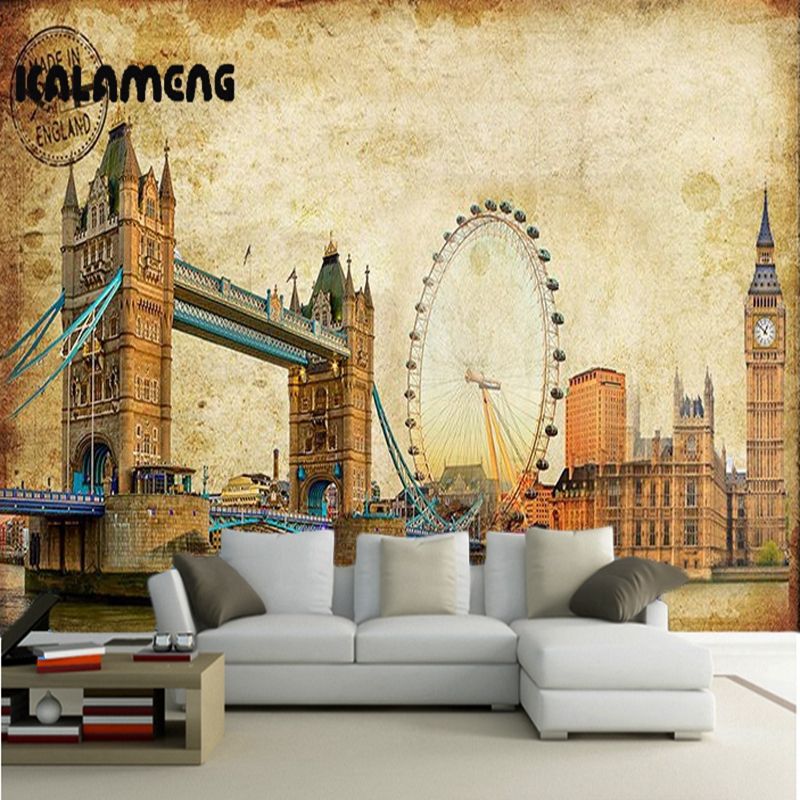 Colour scheme: Peter Pilotto's prismatic London townhouse takeover
Over at Somerset House's Design Frontiers showcase, Kvadrat invited 19 designers to realise unique works using Giulio Ridolfo 'Canvas' upholstery fabric. The brief was left open to interpretation. Photography: Ed Reeves
Fashion / 20 Sep 2017 Boundary breakers Jasper Morrison and Jaime Hayon turn their hand to fashion
Stage light: supercharged set designer Es Devlin on 20 years of triumphs and what's next
Step inside the sprawling east London studio space of Peter Pilotto and among the rails of colourful and intricately embroidered clothes, toiles and fabric swatches, you'll find a spectrum of Martino Gamper's colourful 'Arnold Circus' stools. These angular pieces formed the seating…
Aram Gallery is showcasing the works of Max Frommeld at its Drury Lane hub. After winning the Arts Foundation Prize earlier this year, Frommeld has created two bodies of work for an experimental living space. The 20-plus pieces were created in Frommeld's East London studio and his family studio in Inverness, California. The products include a wooden seesaw and marble bed. Photography: Amandine Alessandra
For Patrick Eley, creative director of design studio dn&co, German graphic designer Otl Aicher has long been a source of inspiration. 'His work, particularly that of the Munich 1972 Olympics, is a design touchstone for us,' Eley explains. 'But…
A herd of Matteo Cibic's anthropomorphic forms gathered at Seeds gallery. Photography: Damian Griffiths
East London-based Studio Furthermore took to a Brompton Design District pop-up space to reveal its latest experimental works. Therein, its designers presented mirrors, lighting and vases in ceramic foam and aluminium
Unravelling the ever-fraying seam between the worlds of fashion and industrial design, Jijibaba is the new 'not-fashion' menswear label from furniture designers Jaime Hayon and Jasper Morrison. To mark its mixed-medium identity, the collection has launched two times over, in different…
Plot your way through the top 20 exhibitions, installations and events not to be missed with our interactive map
This year, the artist created a inflatable castle-like project covered in her colourful signature prints at Broadgate Circle. Photography: Andy Stagg
British designer Faye Toogood went meta this year, curating her own furniture fair within the London Design Festival. She called on 50 designers, architects, and artists – including Tom Dixon, Max Lamb and Rolf Sachs –  to each donate a piece of their own work to the exhibition, simply titled 'The Trade Show'
Pieces from 'Dermapoliesis', by Matteo Cibic, presented by Seeds gallery. The experimental objects are made using a vast array of materials, from ceramic to fur, and explore the notion of evolution Photography: Damian Griffiths
In its Redchurch Street store in Shoreditch, Elementary launched its latest collaboration with Listen Studio: a sculptural table in MDF, with an experimental rubber coating that has a stone-like effect
In return, Toogood has gifted them one of her limited-edition 'Spade' stools, cast in aluminium, which are also on display at The Garage space
Broom's all-black works see pieces that originally featured in gold and marble rendered in even slicker versions, including his 'Hanging Hoop' chair
Belgian designer Michaël Verheyden joined forces with CTO on a new range of alabaster and brass patina lights in both pendent and wall-mounted versions
This edition of the London Design Fair at the Truman Brewery sees the USA celebrated as the guest country – Sight Unseen will curate the American pavilion. Pictured, 'Full Moon' mobile, by Ladies & Gentlemen Studio
Maltese-born, London-based designer Francis Sultana is known for instilling his furniture with exotic and eclectic references – his latest collection, 'Narmina', is no different. The new offering touches on influences from haute couture and Coco Chanel's sartorial credentials, to the…
Next week, the London Design Festival will see the launch of Design Frontiers, a group exhibition bringing some 30 multi-disciplinary designers under the roof of Somerset House. There, designer Benjamin Hubert of Layer studio will debut Nolii, a new lifestyle-focused…
Venice design studio Zaven presented a new research project on ceramics in one of Brompton Design District's townhouses curated by Jane Withers. Titled 'Practice Practice Practice', the project was inspired by Nino Caruso, an Italian ceramicist and political activist. The design duo's ceramic shapes are a play on scale and repetition, and their modular shapes serve as 3D tiles to add a dynamic touch to a surface
Simple statement: Kvadrat proves a blank canvas is often the best inspiration
Modern Dutch designers were given a moment in the spotlight at the Old Truman Brewery, with over 65 studios and makers displaying their wares. Highlights included colourful displays from Rive Roshan and Studio Truly Truly. Photography: Dan Weill
Lara Bohinc has opened her debut showroom right in the heart of Notting Hill. Inhabiting a Grade II listed townhouse, the showroom embraces the original marble-filled, Victorian interiors, complementing Bohinc's elegant contemporary designs. The showroom includes the London-based designer's newest pieces, including the geometric 'Fortress' vases, and Bohinc's first-ever furniture design, the 'Solaris' kinetic table that she created for Wallpaper* Handmade in 2014 with stone experts Lapicida
Design / 17 Sep 2017 Full beam: Flynn Talbot's ethereal installation lights up the V&A
Ilse Crawford's Studioilse presented an exhibition of three new collaborations exploring human needs and desires. Titled 'Being Human', the show featured the studio's ongoing woodwork project with Zanat, honing in on issues of sustainability and social economic development. Photography: Amandine Alessandra
Art / 18 Sep 2017 Alpine lines: rare Otl Aicher prints reveal a graphic designer ahead of his time
Surface experts Cosentino invited Spanish designer Xavier Mañosa of Apparatu design studio to test the boundaries of its ultra-compact surface Dekton. For this, Mañosa has realised a series of conceptual kitchenware and tableware
Established & Sons celebrated the opening of a new showroom in the heart of East London this year. Made up of a courtyard, studio and private apartment, the dynamic space featured an exhibition titled 'Re-worked' that included new Sebastian Wrong and Richard Woods tables, available in a selection of monochromes or a five-colour 'Palm Springs' palette. Photography: Peer Lindgreen
Italian furniture brand Lema worked with its long-term collaborator Santi Caleca to resurface a series of images that the photographer shot for Ettore Sottsass in the 1980s and 90s. The photographs, featuring building designs by Sottsass and Johanna Grawunder, are dreamy, colourful images of the architects' models, illustrating the buildings as a modern-day render would
Sarah Myerscough has gathered a handful of designers and artists with practices inspired by nature for an exhibition at Bamford. The show, titled 'Element: The Beauty of Imperfection', hones in on artisan craft, organic materials and creative flaws by craft-based designers such as Ernst Gamperl and Christian Burchard. Left, 'Screen', by Wycliffe Stutchbury, 2017. Right, vessel, by Nic Webb
Design / 15 Sep 2017 Stage light: supercharged set designer Es Devlin on 20 years of triumphs and what's next
German brand Pulpo opened up an East London pop-up for the festival with their newest wares by the likes of Ferréol Babin, Studio Furthermore and Sebastian Herkner. In a vibrant set up over two floors, the space included new decorative tableware playfully titled 'Fabulously Awesome Tablescape'
Over on West London's Golborne Road, Lara Bohinc presented a 'Friendship' bench. The sculpture comprises five flowing ribbon-like shapes – an homage to Moroccan culture – and materials of concrete (nodding to Ernó Goldfinger's brutalist architectural landmark Trellick Tower that overlooks it) and brass that naturally sit in its surrounds
Suggested searches Residential architecture Modernism Technology Photography Furniture design Transport Interior design Exhibitions Graphic design Boutique hotels Jewellery Salone del Mobile
British furniture company Pinch collaborated with Stoke on Trent ceramicists 1882 Ltd to create a collection of pitchers, vases, cups and bowls. Designed by Russell Pinch, the collection marks the company's first ceramic project, featuring curvaceous shapes and exaggerated proportions which make the collection ergonomic and delightfully tactile
Design / 15 Sep 2017 A new design brand by Benjamin Hubert brings technology essentials back to basics
Also at the V&A, London Design Medal winner Es Devlin brings to life her set for Georges Bizet's opera Carmen, which took place on the lake stage of the Bregenz Festival in Austria earlier this summer. In an exhibition of dramatic life-size models, props and production films, audiences get to experience the theatrical world of the lauded contemporary set designer. Photography: Edmund Sumner
To step inside the world of Es Devlin, the world's most sought-after set designer, is to take a trip down the proverbial rabbit hole and into Wonderland. Her perennially curious mind questions everything, leading her to create unique concepts. 'Machiko…
Danish duo Studiomama has designed a new collection for British manufacturer Another Brand. Comprising trestle tables, coffee tables and lamps, the collection marries functional and minimalist aesthetics. There's a hint of playfulness, too, in the oak tabletops, which are available in different hues including olive, powder-pink and burgundy
At Design Junction, Bethan Gray presented her 'Shamsian' console in a new ombré-grey colourway. Created entirely of marquetry, the piece echoes her Eastern routes with a hint of brass interlaced through the wooden structure
Exhibition list Jaime Hayon and Jasper Morrison Molteni&C Poltrona Frau Design Frontiers Design Museum South East London Makers Club The Food Religion John Soane Museum Mini Living Matteo Cibic Faye Toogood Design Centre Chelsea Harbour Design Junction The Victoria and Albert Museum Sketch Fredrikson Stallard London Design Fair Dimore Studio and Mazzoleni Gallery Lee Broom Brompton Design District
Over in Clerkenwell, Viaduct is hosting an exhibition exploring colour, light, tactility and form. Included in the roster of European designers is Child Studio (new lighting collection) in addition to products by Giopato & Coombes, Valerie Objects and Muller Van Severen
At the V&A, Flynn Talbot's Instagram-friendly Reflection Room is a captivating light installation that takes its cues from the architecture of the gallery itself. Located inside the Prince Consort Gallery, a space that once housed the museum's 30,000-strong textile collection, the installation splits colours with draped lights that span a spectrum from piercing blue to warm orange. Photography: Edmund Sumner
Universal Design Studio revealed its first ever public architectural pavilion in the Shoreditch Design Triangle this year. Collaborating with co-working company The Office Group, the studio created an elongated timber shell between two buildings consisting of a desk space and hanging paper ceiling installation, all of which forms a repetition and visual pattern.
Furniture brand Sé celebrated its inaugural outing at the London Design Festival at its sparkling Fulham Road showroom that opened last yer. The brand embraced a savoir faire spirit. showcasing its latest designs alongside artworks from Christel Sadde and Anotherview, and glass and ceramic pieces from Kiko Lopez and Agnès Sandahl
Palestinian architects Elias and Yousef Anastas present While We Wait at the V&A: a stone lattice sculpture that appears, at times, to be made of wood. When entering the cylindrical structure, individuals can admire the intricate lacework of the stone and its interaction with the natural light. Photography: Edmund Sumner
Flynn Talbot on his ethereal light installation for the Victoria and Albert Museum
Ido Garini of Studio Appétit, in collaboration with Conran + Partners, will take to King's Cross' German Gymnasium for a food and design exhibition exploring culinary rituals. Tastings will run throughout the week: highlights include a deconstructed black forest gâteau served with bespoke cutlery by the Amsterdam-based studio
Close Exhibition list Jaime Hayon and Jasper Morrison Molteni&C Poltrona Frau Design Frontiers Design Museum South East London Makers Club The Food Religion John Soane Museum Mini Living Matteo Cibic Faye Toogood Design Centre Chelsea Harbour Design Junction The Victoria and Albert Museum Sketch Fredrikson Stallard London Design Fair Dimore Studio and Mazzoleni Gallery Lee Broom Brompton Design District
A new design brand by Benjamin Hubert brings technology essentials back to basics
Design / 20 Sep 2017 Francis Sultana's eclectic new collection draws on Coco Chanel and Catalan art
Design curator (and Wallpaper* contributor) Adam Štech has been visiting modernist buildings worldwide for the past ten years. His 'Objects of Refinement' exhibition documents a decade of exploration through photographs, featuring custom-designed furniture, fittings and details from houses (he often just knocked on the door and asked to look around), office blocks and hospitality establishments
Boundary breakers Jasper Morrison and Jaime Hayon turn their hand to fashion
In a pensive mood, Lee Broom is exploring his darker side with the installation 'On Reflection' at his Shoreditch showroom. Marking his studio's tenth anniversary, the British designer has reworked his designs in a dark palette, and set them against a fittingly apocalyptic backdrop
In Berlin-based Martha Schwindling's 'Tension at Work', lengths of Kvadrat's 'Canvas' fabric are stretched around frames like sails. Photography: Ed Reeves
Martino Gamper revealed two new collections at the Brompton Design District: a 'Round & Square' furniture series, and 'The Game of Consequences – Tea With Twelve Designers' tableware collection (the latter produced in collaboration with British ceramics brand 1882). The furniture showcased Gamper's expertise with intricate wood joinery, while the tableware saw a collection of 12 teacups by 12 designers, including Max Lamb, Jochen Holz and Bethan Laura Wood. Photography: Amandine Alessandra
What is the future of city living? MINI LIVING is about extending the expertise of MINI design into the urban realm to create initiatives that explore new ways of living, working and interacting with the modern city environment. For this…
Show Me More Twitter Facebook Google+ Pinterest Linkedin Whatsapp
Alpine lines: rare Otl Aicher prints reveal a graphic designer ahead of his time
Celebrating English craftsmanship, Christopher Jenner unveiled his 'Epicurean' collection created in collaboration with Sheffield silversmith Elkington & Co. For the new range, he pushed the boundaries of silver even further, creating products based on particular foods. Highlights included a refined honey server, a cheese knife, and sleek oil and vinegar vessels, which were on display at Mayfair retailer Thomas Goode & Co. Photography: Michael Franke
Non-profit social enterprise Restoration Station collaborated with designer Yinka Ilori on a special project in Shoreditch, where volunteers had the opportunity to restore a chair, factoring in Ilori's vibrant Nigerian aesthetic. The chairs were then put to auction and the proceeds returned to Restoration Station, which helps recovering addicts by training them in furniture restoration. Photography: Dan Weill
Ace Hotel presented the third instalment of 'Ready Made Go', an exhibition of specially commissioned creations curated by Laura Houseley of Modern Design Review. Recycled materials was the focus this year, from Enzo Mari-inspired stools by Michael Marriott using recycled plastics (like yoghurt pots and sushi boxes), to  Soft Baroque's low coffee tables, crafted from a new material made of recycled glass and ceramics. Photography: Ansgar Sollmann
Design / 13 Sep 2017 London Design Festival 2017 preview: the top 20 exhibitions and events
Francis Sultana's eclectic new collection draws on Coco Chanel and Catalan art
Cappellini revealed a new-look store in Clerkenwell for the London Design Festival. The space, designed by Patricia Urquiola, previously housed many of the Poltrona Frau Group's brands, but now solely displays Cappellini's own products, including Sebastian Herkner's freshly launched 'Telo' loungers
Design / 13 Sep 2017 Simple statement: Kvadrat proves a blank canvas is often the best inspiration
Over at Jasper Morison's creative cove in Shoreditch, young French collective Typologie showcased its explorations of the Pétanque ball. The show follows on from Morrison's own series of object research and coincides with the launch of Typologie's inaugural book launch – a set of biannual publications focusing on everyday objects
Giulio Ridolfo's relationship with Danish textile brand Kvadrat dates back to 2004. During which time the Italian designer – who has worked as a textile and colour advisor to some of the world's leading fashion and design brands – has…
Returning to the festival for its second year, Mini Living has created a micro-house designed by architect Sam Jacob Studio
In Mayfair – the festival's newest design district – Sketch partnered with design collective Matter of Stuff on an exhibition that features a play with materials. From hanging lighting mobiles by Sabina Belfiore to graduate projects in marble that derived from Matter of Stuff's residency programme, the installation featured a breadth of techniques and experimentations. Titled 'Cocktail Atmosphere', the show was complemented with a flight of six cocktails offered up in Sketch's newly redesigned parlour.
Fashion / 22 Sep 2017 Colour scheme: Peter Pilotto's prismatic London townhouse takeover
Vitsoe transported its Dieter Rams collection from New York to London for the festival. From the 250 products donated by Connecticut-born graphic designer Tom Strong, included in the British outing is Rams' '606' Universal Shelving System. Courtesy of Vitsoe
Design / 3 Oct 2017 London Design Festival 2017: the highlights
London Design Festival 2017 preview: the top 20 exhibitions and events
Will Yates-Johnson continues to experiment with his self-developed manufacturing process. The design's method comprises breaking down and reforming the recyclable material Polysypia into new objects. This time, Yates-Johnson used resin-reinforced plaster with pigment to create the three shapes: 'Joel', 'Jacques' and 'Jami'
The urban living space includes a library for the public to swap and share literature, while a shared micro-kitchen references the appeal of London food markets
The USA was the guest nation at this year's London Design Fair. Sight Unseen curated a show titled 'Assembly' at the Old Truman Brewery, the line-up of which included mobiles by Ladies & Gentleman Studio and Eric Trine's playful powder-coated steel furniture in jade green. Photography: Dan Weill
It wouldn't be London Design Festival without one of Camille Walala's vibrant and playful installations popping up in town. Photography: Andy Stagg
Latest Architecture Design Art Travel Lifestyle Fashion Watches & Jewellery W* Bespoke STORE
B&B Italia revealed a makeover by Antonio Citterio at its Brompton Road store this year. The new flagship space offers up a full lifestyle experience with the addition of Arclinea kitchens and open-plan integrated living areas that show off the latest launches. Photography: Sim Canetty-Clarke
The V&A's tapestry room has this year been taken over by Ross Lovegrove's snaking sculpture in Alcantara fabric. Transmission was inspired by the intricate tapestries that overlook it – Lovegrove explains that 'it's got something Italian, it's got something Renaissance'. Photography: Edmund Sumner
Over at Design Junction, Barber Osgerby celebrated 21 years of collaboration with Isokon Plus with the launch of the 'Ballot' chair. In the same vein as the 'Loop' coffee table that they created for the brand way back in 1996 after leaving the RCA (the table was also featured in Wallpaper's second ever issue, in the same year), the stacking chair has a tactile and versatile design
Architecture / 26 Apr 2018 Meet Forensic Architecture, the architectural nominees of the 2018 Turner Prize shortlist
Dimore Gallery has created a series of five domestic vignettes for its show '(Un)Comfort Zone' at London's Mazzoleni. Inspired by post-war Italian art, the Milan-based design studio plucked pieces from the Dimore's archives and melded these with contemporary furniture in various mise-en-scènes – each of which is concealed by a wall so visitors can only peek into their vision. Pictured left, the living room, which includes Marcel Breuer armchair and Dimore Studio's sofa from the 'Progetto Non Finito' collection. Right, the dining room, with artworks by Agostino Bonalumi and Turi Simeti. Courtesy of Dimore Gallery and Mazzoleni
Over at Design Junction, British brand Another Country is launching the 'Hardy' collection. The starting point was designer David Irwin's 'Hardy' chair, which won a Design Guild Mark last year. Created for modern country living, the range is handmade in solid oak and ash, and includes an armchair, rocking chair, barstool and coffee tables