Oversized Wall Art
interior wall decoration Oversized Wall Art
interior wall decoration Oversized Wall Art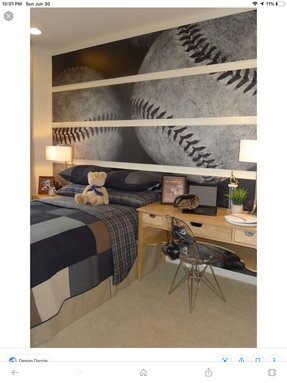 Material: CanvasSolvent free inkReady to hangPrint will never crack, flake or fadeArtist signature on the front
Pop Culture (9) Prints & Publications (1) Religion & Spirituality (3) Christianity (2)
Small | 8″-18″ (118) Medium | 24″-37″ (136) Large | 40″-60″ (134) Oversized | 72″-90″ (20)
Decorative Elements (8) Books (1) Clocks (1) Patterns (6) Geometric Patterns (5) Global Patterns (1) Tribal (1)
Fashion (5) Accessories (4) Eyewear (1) Gloves (1) Hats (1) Umbrellas (2)
Horizontal (69) Vertical (44) Square (5) Panoramic Horizontal (18) Panoramic Vertical (2)
Dogs (11) Boston Terriers (1) Chihuahuas (1) Golden Retrievers (1) Labrador Retrievers (3) Pit Bulls (6) American Pit Bull Terriers (2) Staffordshire Bull Terriers (5)
Print uses artist grade print, archival inks and a UV protective coating to protect against fading for years to come. gainst fading for years to come. The print is stretched around sturdy wooden stretcher bars, creating a dramatic piece that won't require a frame. Showcasing a bold abstract motif, this colorful print will add bold dimension to white walls for a gallery-worthy look.
Decorative Typography (2) Digital Art (12) Drawings & Illustrations (3) Fine Art (57) Contemporary Fine Art (30) Expressionism (4) Impressionism (8) Modernism (7) Pop Art (3) Renaissance (3) Surrealism (3) Pop Surrealism (2)
Banksy New York Collection (6) Coffee Lovers (1) Color Pop Collection (1) iCanvas Exclusives (6) Modern Art Collection (2) Quintessential Americana (2) US Maps (1)
Nautical Décor (1) Rustic Décor (11) Shabby Chic Décor (9) Southwest Décor (2) Traditional Décor (11)
Kids Art (23) Kids Animal Art (13) Kids Art Boys (12) Kids Art Girls (12) Kids Astronomy & Space Art (1) Kids Floral & Botanical Art (1) Kids Map Art (3) Kids Nautical & Ocean Life Art (1) Kids Sport Art (1) Kids TV & Movies Art (1)
Nautical (4) Ocean (11) Seascapes (1) Underwater (1) Waves (3)
Still Life (4) Television & Movies (6) Movies (4) Action & Adventure Movies (4) Animated Movies (1) Comedy Movies (1) Kids Movies (1)
Floral & Botanical (21) Flowers (12) Daisies (3) Lilies (1) Poppies (4) Sunflowers (1)
Groups (1) Portraits (12) Child Portraits (2) Female Portraits (7) Male Portraits (3)
Bulls (1) Deer (1) Foxes (2) Primates (1) Wild Cats (1) Lions (1)
Education (5) Fantasy & Sci-Fi (4) Dreamscapes (1) Horror (1) Skulls (1)
Scenic & Landscapes (50) Coastal (5) Beaches (4) Rocky Beaches (1) Sandy Beaches (3)
Outdoor allure blends with brightness to make this print a stunner for any space. Showcasing colorful birds perched atop a tree stretching to the sky, it offers splashes of red, green and blue to really make it pop. Bursting with gallery-worthy grace, this design is made in the USA and features a 100% cotton print wrapped around a pinewood bar frame. Simply set it above a gently weathered wood console table for a look of classic charm in the entryway, then add on a row of lush potted plants to…
5by5collective (2) Adam Lister (1) Ali Gulec (1) Anderson Design Group (1) Avery Tillmon (1) Banksy (26) Brian Rubenacker (1) CH Studios (1) Claude Monet (6) Color Bakery (1) Dan Craig (1) Dan Monteavaro (1) Daphne Brissonnet (1) Dean Russo (7) Design Turnpike (1) Diego Tirigall (5) Edward Hopper (1) Elisabeth Fredriksson (1) Franklin Riley (1) Georges Seurat (1) Gregoire "Leon" Guillemin (2) Guido Borelli (1) Gustav Klimt (2) Henri Matisse (1) Hieronymus Bosch (1) Hillary White (2) iCanvas (1) Ines Kouidis (2) Iris Scott (5) J.
D. McFarlan (1) Julian Spencer (3) Katsushika Hokusai (2) Kent Youngstrom (1) Lamai McCartan (1) Leonardo da Vinci (1) Leonetto Cappiello (1) Magda Indigo (1) Marc Allante (8) Megan Duncanson (1) Michael Mullan (1) Michael Tompsett (4) Michelangelo (1) Moises Levy (1) Muhammad Ali Enterprises (1) NASA (1) Nicholas Bell Photography (1) Norman Rockwell (1) Olivia Joy StClaire (1) Pablo Picasso (1) Panoramic Images (3) Piet Mondrian (1) Rembrandt van Rijn (1) Scott Naismith (1) Silvia Vassileva (7) Steve Henderson (2) Sylvie Demers (2) Symposium Design (1) Terry Fan (2) Vincent van Gogh (3) Vinn Wong (1) Wassily Kandinsky (2) Wellington Studio (1)
Couples (5) Families (1) Fictional Characters (5) Animated & Comic Strip Characters (1) Comic Book Characters (3) Superheroes (3) Batman (2) Superman (1)
Sort POPULAR NEW RANDOM FAVORITE POPULAR TEST COLOR MATCH RELEVANT
Movie & Television Characters (2) Cookie Monster (1) Holly Golightly (1)
Architecture (8) Buildings (2) Sculptures & Statues (1) Windows (4)
Sky (9) Night Sky (2) Sunrises & Sunsets (6) Beach Sunsets (1) City Sunsets (1) Cloudy Sunsets (1) Lake & Ocean Sunsets (4)
Drawing inspiration from both rustic and contemporary style, this gallery-worthy unframed print adds statement-making style to your well-appointed home. Crafted in the United States from hand-selected pieces of pine wood, this square decor showcases a plank-inspired design along with a bare tree motif. This decor's mix of neutral and natural hues blends effortlessly into any color palette, while this piece's complementing wall-mounting hardware lets you display it in any space. Hang this design…
Inspired by colorful Moroccan tiles, this vibrant painting print designed by Parvez Taj showcases a kaleidoscopic pattern in curated colors of clay, cerulean, and olive over white, complete with the artist's signature. Made in the USA, this artful image is printed using specialized UV inks on canvas, then stretched and gallery wrapped over a wooden stretcher bar frame. Available in a curated selection of sizes to best suit your space, this piece arrives ready to hang right out of the box with…
Made to orderFade-resistant archival inksUV protective coatingHand-stretched around sturdy, wooden stretcher bars
Bar (4) Bathroom (12) Bedroom (66) Dining Room (6) Dorm Room (4) Entryway & Foyer (15) Gym (2) Hallway (17) Home Theater (1) Kids Room (24) Older Kids Room (2) Teen Room (1) Tween Room (1)
Introduce a pop of color into your contemporary ensemble or round out a brighter space with this lovely wall art. Abstract and elegant, it showcases a row of oblong shapes in shades including dark red, peach, silver, dark forest green. Hand-crafted in the USA, this art is printed on canvas using fade-resistant archival inks and finished with a UV-protective coating. You can choose to get this art framed or unframed to fit your space.
Television (6) Action & Adventure TV (4) Cartoons & Animation TV (4) Teenage Mutant Ninja Turtles (1)
Celebrities (7) Actors & Actresses (2) Audrey Hepburn (1) Marilyn Monroe (1)
Big Prints & Large Artwork Popular Large Art Categories Trending Types of Oversized Artwork Popular Large Art Categories Best Sellers Street Art Abstract Photography Colorful Accents Vintage Art Fine Art Scenic Floral & Botanical Animals Maps Pop Art Trending Types of Oversized Artwork Triptychs (3-Piece Art) Panoramic Art Sets Custom Art
Finger Painting (5) Oil Painting (47) Photography (13) Black & White Photography (5) Color Pop Photography (1) Figurative Photography (1) Macro Photography (1) Panoramic Photography (2) Scenic Photography (7)
Hobbies & Lifestyles (1) Home & Hearth (2) Humor (28) Animal Humor (8) Crude Humor (1) Satirical Humor (5) Witty Humor (3)
'I Love the Rain' Acrylic Painting Print Multi-Piece Image on Gallery Wrapped Canvas, a premium hand wrapped giclee canvas and created to last. Individually hand wrapped to very high standards. Printed and inspected one at a time utilizing the latest archival giclee inks. Each piece includes hanging accessories and is ready to hang. You need only to apply an anchor to the wall of your choice.
Nature (34) Fields, Grasslands & Meadows (3) Forests (3) Gardens & Floral Landscapes (4) Lakes (2) Mist & Fog (1) Nature Close-Ups (8) Floral Close-Ups (4) Mineral & Stone Close-Ups (2) Tree Close-Ups (2)
Art Nouveau (3) Decorative (82) Alternative Décor (4) Beach Décor (7) Bohemian Décor (1) Contemporary Décor (43) Country Décor (2) Global Décor (13) American Décor (2) Asian Décor (2) European Décor (9)
Subject: AnimalsProduct Type: PrintPrint Type: Graphic Art PrintFrame Type (Format: Black Framed): Picture FrameFrame Type (Format: White Framed): Picture Frame
Fade-resistant archival inksUV protective coatingEasy to hang; hardware included
Abstract (24) Abstract Expressionism (1) Abstract Floral & Botanical (1) Abstract Graphic Design & Digital (3) Abstract Landscapes (3) Abstract Watercolors (2) Geometric Abstract (4) Abstract Shapes & Patterns (4) Circular Abstract (1)
Country (5) Countrysides (1) Villages & Towns (2) Vineyards (2)
Bring the beauty of the beach into your home with this artful painting print. Lovely when used to round out a coastal aesthetic or elevate a traditional ensemble, it showcases a peaceful seaside scene with small rolling waves, a sandy shore, and a cloud-filled sky. The oil paint motif is created with blue, beige, and gray tones. Made in the USA, this art is giclee printed using fade-resistant archival inks on canvas.
Ponds (2) Rivers, Creeks & Streams (1) Seasons (20) Autumn (1) Spring (8) Summer (12) Winter (1)
North America (3) United States of America (3) New York (2) Utah (1)
People (40) Angels (2) By Profession (4) Artists (1) Custodians & Cleaners (1) Entertainers (1) Musician (1)
Motivational (18) Beauty (1) Calm (2) Creativity (1) Exploration (1) Faith (1) Family & Parenting (1) Friendship (2) Happiness (1) Hope (1) Inspirational (4) Love (3) Travel (1) Uniqueness (1) Wisdom (2)
Industrial Décor (9) Modern Décor (21) Mid-Century Décor (3)
This luxurious art print will brighten up a dining room or bedroomModern, traditional, contemporary… This sophisticated piece is cohesive with many types of décor.Professionally hand stretched gallery wrapped in sustainable, FSC certified wood.
Food & Drink (10) Cafes (1) Drinks (5) Champagne (1) Coffee (1) Liquor (3) Wine (4)
Street Art (30) Typography (2) Vintage & Retro (17) Watercolor (21)
Arrives ready to hangArtist signature on the frontIncludes a certificate of authenticityFine art UV ink print on natural pine woodWood pieces are hand-selected by fine craftsmen for printing
Made in the USAColors: Red, orange,blue, green, yellow and burgundyReady to hangDoes not have a texture of the paint
Make any space come to life by hanging this exclusive graphic art print featuring a gold crystal chandelier against a faded white background. This French Décor inspired piece captures life's most avant-garde moments, haute lifestyles and splendid views. Add an elegant flair to any decorative style in your home or office with Gold Diamonds.
Urban (9) City Parks (1) Cityscapes (7) Industrial (2) Rivers, Lakes & Waterfronts (1) Skylines (1) Streets (4)
Got a blank wall that needs to be emboldened? A living room look that's lacking? Or perhaps your master suite is mid-makeover? No matter the style question, this posh print is the answer. Showcasing a splashy, abstract design, it offers bright hues of red, green and blue. Made in the USA, this piece is printed using gallery-worthy materials in a variety of sizes for an artful display that's all your own.