Office Wall Art Ideas And Design Book A Street Artist
interior wall decoration Office Wall Art Ideas And Design Book A Street Artist
interior wall decoration Office Wall Art Ideas And Design Book A Street Artist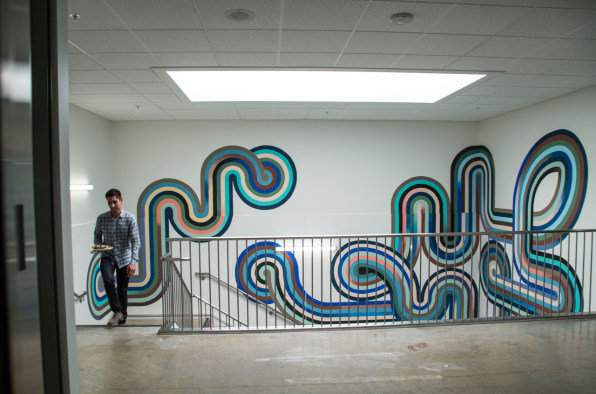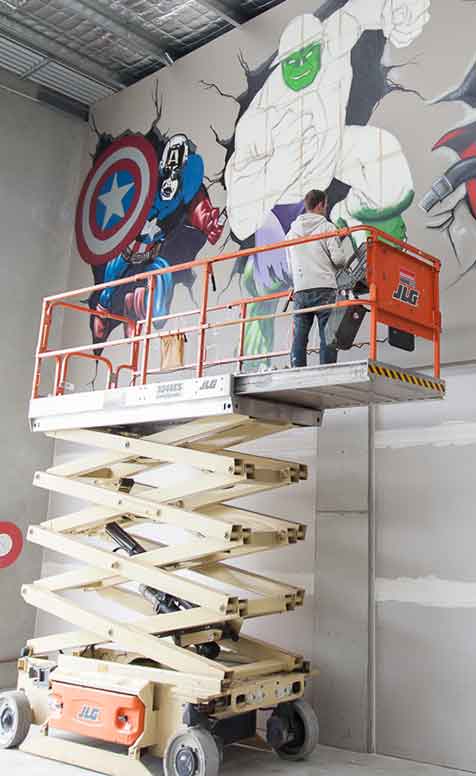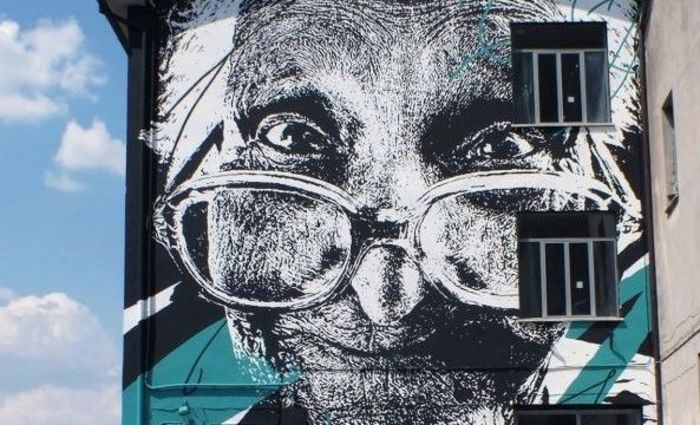 Let Street Art brighten up your office or your own home. Hire our artists to give you some wall painting ideas. Have a colorful mural, a beautiful abstract painting on canvas or even chalk 3D Art.
Use our search to discover the artists you like and send them an inquiry.
Live painting is something you should consider if you're charge of event planning. You can book an artist to paint on a canvas or even to paint a wall and catch everyone's attention. Live painting is a creative marketing tool and a great addition to your conference or birthday party. Let us share some live painting ideas with you.
The artist selection on our platform is carefully curated so that we can guarantee maximum artistic quality when you book an artist through us.
You can use street art as your wall decor in your office or even in your own living room. Urban arts are extremely versatile and can easily adapt to the corporate identity of your company or do your favorite color scheme. You can chose a beautiful canvas painting, an illustration or even a bedroom wall painting directly on the surface. Tell us what you're looking for and we'll match you with the right artist.
We make your workplace a better place with stunning office wall art
3D Street Art must be one of the most unique guerrilla marketing strategies to attract everyone's attention. It's an impressive type of Art capable of creating optical illusions and make your brand go viral after a few pictures.
You're just moving into a new workplace or you're looking for some fresh office wall art ideas? Let us show you the best options for office wall art. You decide what style fits best! If you don't know yet what to choose, get in touch for a personal consulting session on office design.
Office wall art doesn't always have to be graffiti! We also offer a wide range of canvas wall art and temporary office wall art ideas.
We help you find the right office design. You can share your office wall art ideas with the artists and receive sketches before their start spraying your walls.
If you're not looking for something permanent like paint, you think of chalk paint for your blackboard. It's a creative idea to promote your space with personalized designs. If you don't have a chalkboard, you can also think about painting on windows or even tape art.
Experience our fantastic artists. Sit back and enjoy the artistic experience: whether it is a living room concert, or a new painting on your wall.
If you're looking for some team building ideas with a creative touch or you're organizing an artistic event with a group of friends, a graffiti workshop is the right choice for you. The combination between Arts and fun group activities could not be better. Let your creativity flow with our graffiti workshop ideas and company team building activities.
We match you with the perfect artist for your project. From wall paintings to wall art ideas for your office or live painting for your party – the ideas are endless.
You want to integrate street art in your office design but you also plan to move offices soon? Getting a large wall canvas can be the perfect alternative. It leaves the office walls white and you can take it to your next location.
Painting walls, murals, offices or event spaces is one of the latest trends. You can use wall painting design as your marketing strategy or simply to decorate a wall or spread your visual corporate identity. Let us paint your walls!
Get in touch with our team and receive our personalized support. We are prepared to match you with the perfect artist for your occasion.
Alternatively you can also contact us and we would be glad to help you find artists.
Get our "content package" and let us communicate about your brand new office design. We'll tell the story of your office wall art on our blog and social media with professional videos and photos.
The artists get back to you about their availability and prices asap. Pay a small advance payment to reserve the artists. The rest can be paid right after the job is done.