Diy Modern Yarn Hangingy Oh My Wall Art
interior wall decoration Diy Modern Yarn Hangingy Oh My Wall Art
interior wall decoration Diy Modern Yarn Hangingy Oh My Wall Art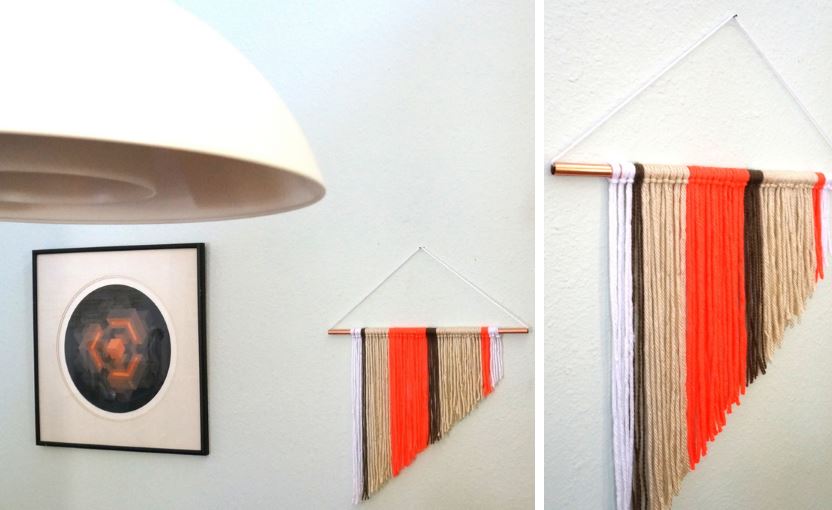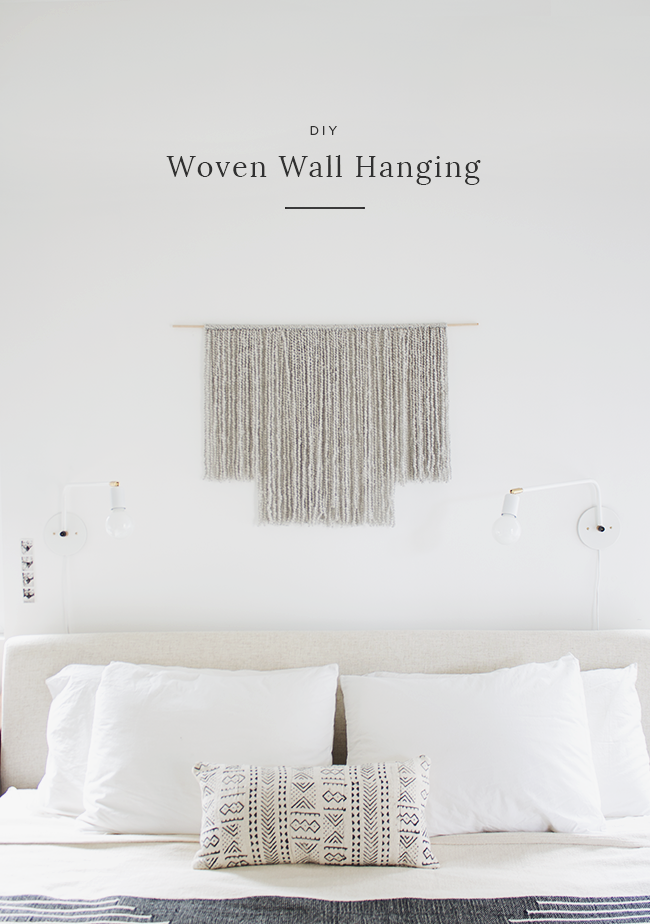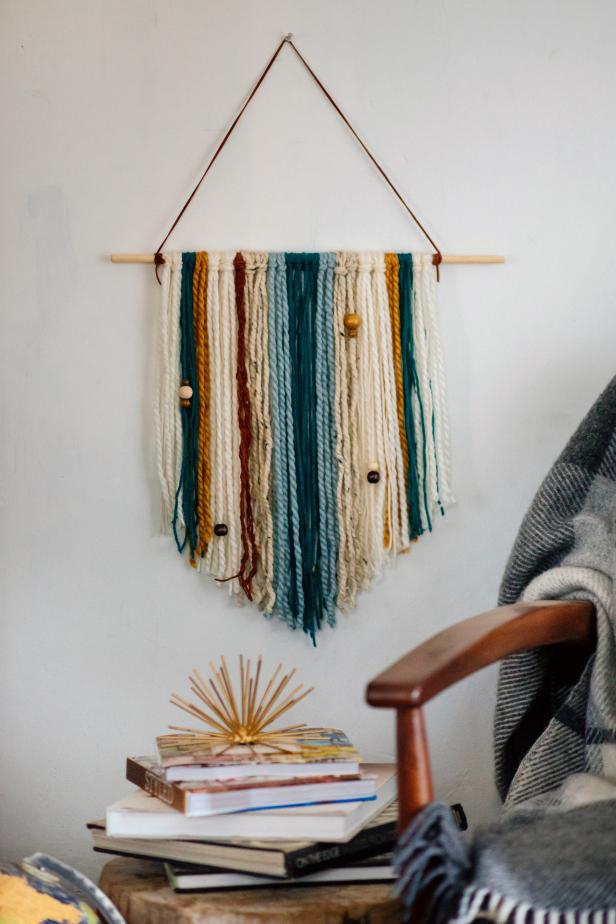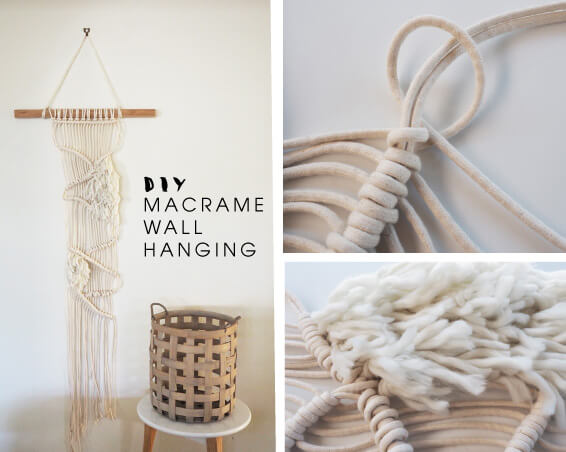 Materials: -yarn –scissors -gold rings in 1.5″ and 3″ –Krazy glue -cardboard (about 14″ in length) -round wood dowel (cut mine to about 7.25″)
I cut a piece of yarn and folded it in half, then put it through the 1.5″ gold ring.
I hacksawed a piece of cardboard about 14″ in length from a box and used it to wrap the yarn around it 10 times.  Cutting down one end if the yarn yields this bundle of of half folded yarn.  Guess what I did with it?
Taking the loose ends of the string, I pulled them through the yarn loop and then pulled down, but not all the way.  I kept it loose like shown in the above right photo.  *This is called a lark's head knot and will be done a bajillion more times for this DIY*
Copyright © 2018 Homey Oh My Design + Development by Blogzilla Studio
Categories Beauty Design DIY Food Friday Links Inspiring Spaces Life Monthly Favorites My Home Printables Seasonal/Holiday Shop Style Tips Travel Wedding Follow on Pinterest Blog Courtesy
I double knotted the loose ends of the yarn to each end of a wood dowel, then reinforced the knots with a dab of Krazy glue before cutting off the excess yarn.  Weird note- I find watching the glue seep into the knot very satisfying and consider it one of my too-specific favorite craft things.
I pulled this yarn through the loop of the first lark's head knot that I left open/loose and tied a Lark's head knot around THAT.  Larkception (do people still make that joke?).  After pulling that tight, I reinforced the knot with Krazy glue before cutting off the excess yarn.  Then, I pulled the first lark's head knot tight to secure everything onto the gold ring.
With another half-folded piece of yarn, this time knotted at the other end, I tied a lark's head knot around the 3″ ring., pulling it tight.
Yup, giant lark's head knot around the the dowel.  I made six of these across the dowel, pulling each one as tightly as possible.
Sponsored posts or gifted items will be fully disclosed, and any thoughts and opinions shared are always honest and my own. Some posts contain contextual affiliate links, from which I may receive a commission on sales should you use them to make a purchase.
No matter what, everything you see on Homey Oh My is something I genuinely like and recommend.
I ended up making two because I couldn't decide which color yarn to get, so I got both.  I went with the charcoal gray first thinking I'd love it more, but I'm not as impressed with the color as I am with the linen-colored yarn.  It looks much more multi-dimensional than I thought it would, which is what I expected would be the case with the charcoal color, but linen wins this one by far.
Didn't you know I love wall hangings?  Really wasn't intending on doing many of these, but the inspiration kept coming.  I see a lot of these types of hangings in stores all over LA, and strangely when I bumped into these gold rings at the craft store, they made me think of the rings I'm wearing on my index finger in this photo, which is what inspired the design for this hanging.  Weird, right?  I like it when inspiration strikes in unexpected ways, mmhmm.
Hi! I'm all for sharing the love, but if you do share one of my photos or try out a DIY idea/design of mine, please make sure to link back to the original post and give proper credit. All photos, images, and content on this site, unless otherwise stated, are created by Homey Oh My and should be credited as so.
If you see outsourced images on this site that I've improperly linked or credited, please let me know and I will fix it right away. It's so important to me to keep this a positive space, so thank you for helping me achieve that.
Other Posts You Might LikeDIY Modern Tassel Wall HangingDIY Air Plant HangersDIY Feather Wall Hanging