Corporate Office Wall Art Artlifting
interior wall decoration Corporate Office Wall Art Artlifting
interior wall decoration Corporate Office Wall Art Artlifting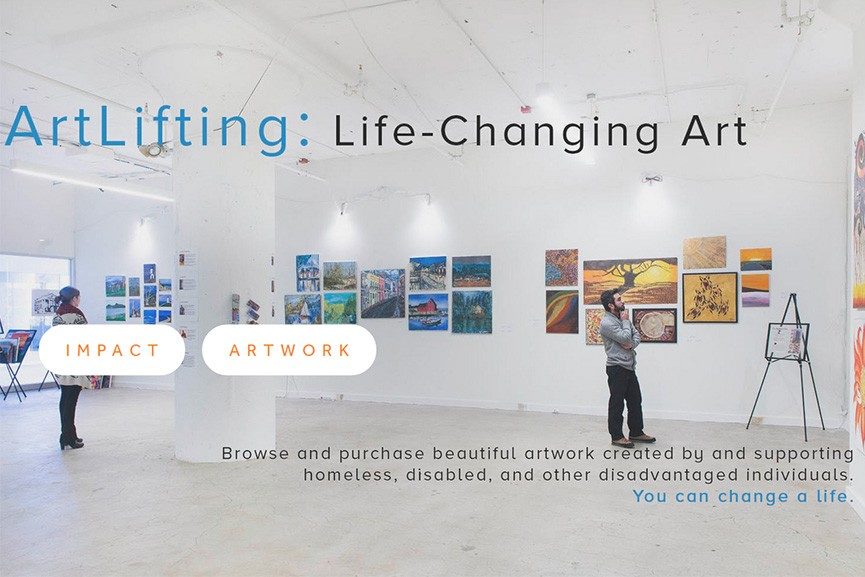 Original Art Shop By Style Shop By Medium Original Art under $1,000 All Original Art Prints Shop by Style Curator's Picks New Arrivals All Prints Merchandise Gift Cards ThinOPTICS Leesa Mattress Shop Abstract Prints »
Our art collection has over 1,300 original artworks and prints in various styles, sizes, and prices available for purchase or rental rotation.
"We strive to create spaces that inspire and help cultivate innovation and we hope this artwork will positively influence the daily work of our Cambridge Googlers. Knowing the social mission driving this work is the best part.
" John T. Moran, Real Estate Property Executive,Google
We offer unique gallery style wall labels so that you can learn more about the artist whose artwork you're directly supporting.
Art for Your Business We connect socially conscious companies with talented artists impacted by homelessness or disabilities
Submit an inquiry or call us at 304.825.5278 and we will be in touch to discuss your project.
We work closely with our Licensing Partners to develop co-branded merchandise. Join us in our movement to help empower artists impacted by homelessness or disability.
Clients View Our Portfolio Leesa Dream Galleries Learn about our partnership with Starbucks » Contact Us »
What We Offer Office Art For Interior Designers Browse Artwork Browse Prints Browse Original Art Browse Corporate Prints » Contact Us »
Uplift your company's brand and inspire others with our custom tailored merchandise for corporate gifting or events.
Current Artists Meet Current Artists Browse by Region Meet Our Community Partners Become an Artist Artist Application FAQ Artist Spotlight: Jeff Roysdon » Find A Local Artist With Our Interactive Map »
We help small businesses and Fortune 500 companies uplift their offices while supporting their communities.
"Bringing ArtLifting in was such an easy decision because you want to have a corporate office that has a homey feel, that inspires your associates. It gives you chills when you see the smiles on the artists faces and hear them say 'Holy Mackerel, this is a Fortune 500 company and my work is in their main lobby.
" John Burke, Chief Cultural Officer,Staples
Our Story Your Impact Our Team Become an Artist Press Careers
Get started with a consultation. Our in-house curator will help you find art to fit your business' space, style and budget.