Coolest Holiday Cards
interior wall decoration Coolest Holiday Cards
interior wall decoration Coolest Holiday Cards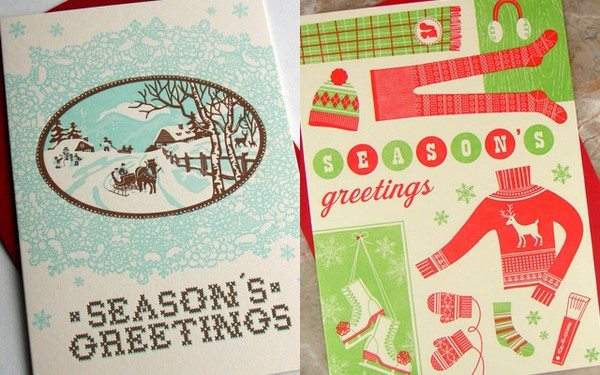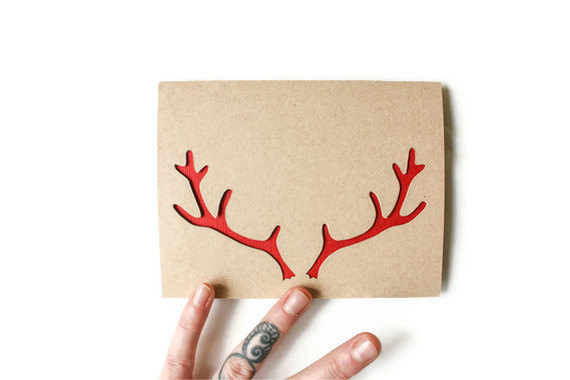 45. Laughing All the Way ($15): Your favorite Christmas song lyrics come to life in this fun card, but don't blame us if the song gets stuck in your head!
40. Pretty Plaid ($3): This glitzy and gold foil version of the classic plaid print is will win over all your preppy friends.
Perfect Holiday Greeting Cards You Won't Immediately Throw Away
17. Stacked Sentiments ($1): Stack your holiday card with words of kindness this holiday season on this easy-to-customize card. Simply plop your favorite family photo on one side, add your name to the bottom and your greetings are done.
28. May Joy Find You ($2): The holidays should be all about the joy, and what could be more joyful than an artfully designed holiday card?
10. Heart Holidays ($1): All you newlyweds out there searching for your first official holiday card — this design was made for you. A simple heart paired with a scripted message is a sweet way to spread your love this year.
33. Highlighter Yellow ($2): There is something so personal about a hand-scribbled note, but writing 100 of them is just not in the cards this year. We love the handwriting-esque message of happiness and cheer that greets everyone who reads this card.
25. Naughty or Nice ($52): Naughty or nice? When your kiddo is this cute, does it really matter? Celebrate Santa's visit this year with a playful message.
Printed with a blind impression, this minimal white-on-white card is modern holiday perfection.
9. Confetti Rejoice ($1): Who says confetti is just for New Year's Eve? Rejoice in the fun of the holiday season with this whimsical card design.
34. Merlot & Gold Merry ($46): We aren't sure if we love this card more because of its classic design or because its merlot and gold colors remind us of our favorite bottle of wine. Either way, this is a simple solution for all your holiday card needs.
Perfect for the graphic design nerds in your life, these beautiful cards speak designer fluently.
What makes the difference between a card you immediately drop into your wastebasket and those that make you smile and display them on your mantle at least until January 1? We've scoured (seriously, we looked at so many cards) and come up with 21 of the most charming, funny, elegant, or just plain festive holiday cards to spread cheer this season.
35. Grid Photo ($2): With an Instagram full of adorable pics of your kiddos, how is a girl to choose just one? You can include all your favorites in this grid card design, which was tailor-made for all you Insta-lovers out there.
27. Block Photos ($2): Snap some silly photo booth shots and use this four-photo grid as an adorable mini-album you can share with your friends and family.
Apartment Therapy supports our readers with carefully chosen product recommendations to improve life at home. You support us through our independently chosen links, many of which earn us a commission.
38. Merry & Married ($15): If you tied the knot this year and you love a good play on words, then this is totally the card for you.
11. Elf Quote Card ($15): Elf movie lovers will absolutely adore this holiday photo card. Show off your silliest photo with a cheerful reminder of how to spread holiday cheer this year.
Some are meant to be keepsakes, like Bernard Maisner's hand-stamped gold foil holiday fortune wheel or Coral & Tusk's impossible-not-to-love goat on a toboggan whimsically embroidered on organic cotton, while others are there for the laugh, like Joseph's tart typewritten missive to Mary or a rewriting of "The 12 Days of Christmas" with the Eggos from Stranger Things. So whether it's with a concertina card of prancing llamas or an engraved peppermint candy gift enclosure, it's time to boost your card regard.
8. Peace Photo Card ($20): This combo of bold shapes and clean-cut, peek-through white design is the perfect mix of sugar and spice for your seasonal greetings.
49. Gold Glitter ($15): This glittery and glitzy gold photo card will send a shimmer of holiday cheer to your entire mailing list this year.
Let's be real, we're all Cheers Bear at the end of a good party. …Or at least by the end of the holiday season.
47. Love, Joy, Peace Script ($15): The simple script and painted edges on this card make it a classy choice for your holiday greetings.
Custom Personalized Dog/Pet Silhouette Christmas Card with Antlers & Ornaments
26. Let Joy Overflow Script ($2): There's no need to get complicated in the card department. Just add a pretty line of bright pink script to your photo and send some love this holiday season.
Here are 10 of our favorite design-forward holiday cards and a DIY option designed to spread holiday cheer without the photo op:
21. Yellow Arrows ($3): A photo this sweet just needs some fab framing to make it a work of holiday art. Yellow arrows against a bright white background will give your holiday message a modern look.
Your friends and family are sure to find this beautifully pressed card card hilarious whether they embrace or scoff at everything pumpkin season.
Beautiful typography and gold foil combine for a chic and modern holiday greeting.
44. Simple Square ($14): While we LOVE color, this black and white card totally caught our eye. The four-photo design is perfect for all you indecisive card designers who can't pick just one pic.
And if you're still keen on customization, there are plenty of ways to personalize photo-free cards too. From watercolor family portraits (that guarantee everyone in the picture actually looks good) to custom pet silhouettes, and beautiful (dare we say, even DIY) hand-lettering, there are lots of ways to make your cards unique. Or you can choose cards that feature beautiful artwork, fancy printing, or a wicked sense of humor that's sure to make your friends and family smile.
18. Floral Garland Text ($9): We are suckers for a pretty floral garland text, so this holiday card totally caught our eye. Whether you're sharing your maternity photos, family portrait or a couple's pic, this nifty Noel card is the way to go.
37. Antler Floral Blue ($17): Antlers may be trending this year, but there's no reason to you can't make them girly, too. This bright blue postcard-style card is complete with a spot for your favorite photo and sweet floral details.
20. Good Tidings ($15): Pair this gorgeous piece of typographic design with a matching envelope for a package that your family will love.
The Best Holiday Cards if You'd Rather Do Anything Than Schedule a Family Photo Shoot
31.Oh What Fun ($15): We can't think of a better way to remind your friends and family that the holidays are all about fun than with this adorable photo card.
1. Watercolor Stripes ($3): These simple stripes get an added dose of pizazz and personality with a bold color scheme. Pair your favorite picture with this bright and beautiful custom photo card for a family-friendly holiday hello.
This workshop — coming up on November 18th at your local Paper Source store — seems like a fun way to get in the holiday spirit, learn a new skill, and cross holiday cards off your list all at once.
42. Cheerful Badge ($2): Wear your holiday cheer as a badge of honor this year with this adorable Christmas photo card.
This is the perfect card if you have a dark sense of humor, a pragmatic streak, or just want to acknowledge that holidays can be rough with a little levity.
41. Simple Polka Dots ($2): These pretty little polka dots are such a fun way to add some pattern to your holiday card this year.
There's a reason llamas have had a moment this year — they're really cute, and this card is the perfect playful way to wish your friends and family a Happy Llamakah!
6. Painted Greeting ($3): Oh, boy, will you look at that brush stroke script? We cannot get enough of this gorgeous turquoise typography paired with your favorite family photo.
Maybe you think holiday photos are cheesy, you're camera shy, or you're just plain short of time this year …and who isn't? Luckily there are plenty of amazing holiday cards out there that don't require matching family sweaters, or the time to find them.
This fun and festive card combines the silhouette of your favorite pet with bold colors and a cheery holiday message.
43. Watercolor Bunting ($2): We love a good scallop design, so we are digging the watercolor-like accents and simple holiday greeting that gives this card a dash of fun while staying sophisticated.
46. Year in a Nutshell ($2): Ditch the typical brag letters this holiday season while still spilling some of your favorite memories of the year with this unique year-in-review idea.
32. Bold Turquoise Script ($1): Stand out among the pile of red and green greetings with a nontraditional holiday card. This bright blue background and fun design will truly pop in everyone's pile of mail.
13. Joyful Time ($3): When your tiny tot is this adorable, they deserve to be front and center on your holiday card. This joyful and simple design will keep all eyes on your cute kiddo.
5. Twisted Peppermint Postcard ($1): Your family deserves a card with some major personality, and we think this may be just the one for you. Clean-cut stripes in a fun peppermint palette are a sweet way to say "Cheers!" this holiday season.
3. Happy Snowfall ($1): When you have just the right photo you're hoping to feature, a simple evergreen trim can be the right look for you. The mixed green details and scripted font keep this card looking classy and festive.
14. Watercolor Wreath ($20): Put your favorite family portraits to work with this holiday card, which features a soft green watercolor design.
7. Merry & Bright Diamonds ($15): We all want our holidays to be merry and bright, so kick off the season right with this stacked diamond format design that lets you show off your favorite photos from the year.
36. Kraft Paper Evergreen ($2): Trying to go for a minimalist vibe this holiday season? Evergreens and pine cones get a stylish white twist on this card.
15. Gold Glitter Deerhead ($15): Whether it's hanging on your wall or printed on the page, deer heads are all the rage this year. Get a little trendy with this gold glitter card, which takes classy and adds a bit of sass.
19. Fancy Shape Card ($3): Seriously, how cute are these uniquely shaped, custom-cut cards for the holidays? Just add big grins, and you've got instant holiday cheer.
22. Gold Foil Merry ($3): Gold foil is totally the way to go if you're looking for a classy (and shiny!) way to add pizazz to your precious photos.
29. Polka Dotted ($3): We are all about the merry making during this (and every!) season, so combine that with mixed patterns and we're totally sold on this holiday card.
These whimsical watercolor portraits of your family (pets too!) along with seasonal embellishments are undeniably adorable. It's a good thing they're a digital download, so you can print as many as you need to.
16. Hand-Lettered Wonder & Joy ($15): A splash of red and yellow give this card a nontraditional twist that we love.
4. Neon Pink Holidays ($3): Who says your holidays can't be pretty in pink? This oh-so-adorable couple's card packs a pretty pink punch with an unexpected color palette for special holiday greetings with style.
39. Winter Botanical Noel ($2): Seriously, how jaw-droppingly gorgeous is this holiday photo card? From the bright white background to the floral-filled Noel, this one would totally earn the center spot on our mantel.
Looking for some modern photo card options? The Most Design-Forward Holiday Cards for Showing Off Your Family, Home or Pets
23. Evergreen Branches & Berries ($1): All you need are some simple evergreen accents and bright red cherries to give your card a happy holiday theme.
2. Bright Word Art ($3): If you're tired of the same old holiday themes year after year, this card offers a fresh new idea for embracing the spirit of the season. Between the nontraditional colors and bold sing-song message, this card will bring a dose of fun to everyone.
12. Geometric Joy ($3): Got a handful of photos that you want to show off? Then this colorful geometric-inspired card was made for you.
48. Flight Crew Tag ($2): Get on board and break the mold with this travel-ticket-inspired card that your loved ones will enjoy.
Which photo card are you choosing for this year's holiday season? Tell us in the comments below!
In This Story:Holiday Entertaining, Holiday Preview, Holiday
The holiday season is packed full of our favorite things: festive parties, gift-giving and fun family time. One particular holiday tradition that we can't live without is the holiday photo card. There is no better way to stay connected to your friends and family across the world than with a simple piece of snail mail. Show off your favorite photos with these charming and customizable holiday photo cards!
Absurd, nostalgic, and hilarious, this is the perfect card for the geek (and everyone else) in your life.
24. Geometric Fun ($2): This photo card combines a few of our favorite things: gold foil, bright colors and modern design.
50. Turn up the Cheer ($3): No need to worry about squeezing everyone's name on the card this year — this bright and cheerful card leaves plenty of room for everyone.
30. Joy & Love ($2): That adorable little ampersand is just too cute to pass up. Our typography-loving hearts are swooning.