Contemporary Art Museum Of Fine Arts Boston Wall Art
interior wall decoration Contemporary Art Museum Of Fine Arts Boston Wall Art
interior wall decoration Contemporary Art Museum Of Fine Arts Boston Wall Art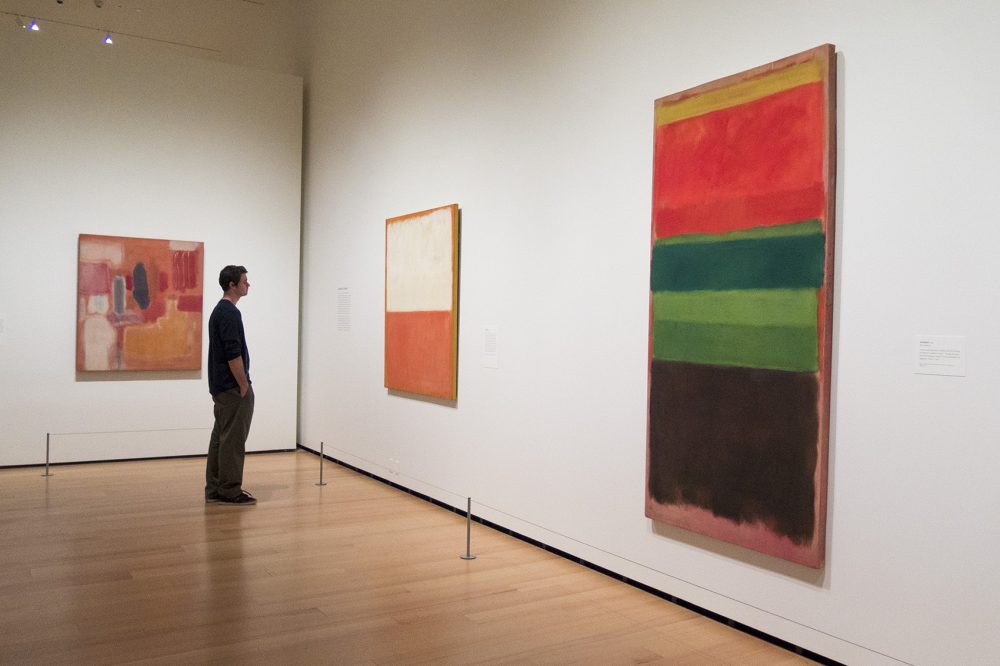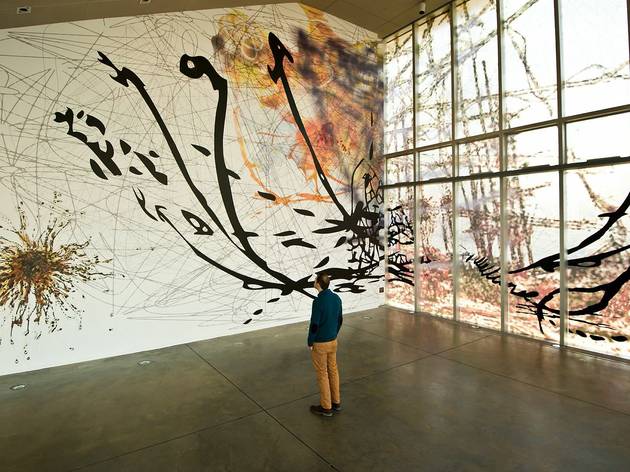 Museum purchase with funds donated by Mr. and Mrs. Robert Burke, Katherine R. Kirk and Malcolm L. Gefter, the Catherine and Paul Buttenwieser Fund, Rachel and David Fine and The Fine Family Foundation, Audrey and Jim Foster, the Linde Family Foundation, Mr. and Mrs. Martin Hale, an anonymous donor, Mr. and Mrs. Samuel Thorne and Marlene and David Persky
Photograph 104.1 x 139.7 cm (41 x 55 in.) Text approx 1.5 x 13 inches
Delicate gestures and an explosion of natural and artificial details carry the viewer through the work, teasing or commanding undivided attention before sweeping into mid-air in one direction and to the floor in another. Unexpected, jittery movement-the result of actual moving parts-is found in details throughout the piece.
The artist; with Marianne Boesky Gallery, New York; gift to MFA, Boston, September 17, 2003
The Artist, Donald Young Gallery, Chicago, 2007; Sold to MFA, Boston, September 2007. (Accession date September 19, 2007)
On display at Nagoya/Boston Museum of Fine Arts, Japan, February 18, 2018 – July 1, 2018
Tara Donovan, Untitled, 2003. Styrofoam cups, hot glue, white thin rope, aluminum structure. Gift of Gail and Tony Ganz. © Tara Donovan, courtesy Pace Gallery.
Sze is internationally acclaimed for her extraordinary, site-specific sculptures constructed from materials that are both familiar and surprising. She is the second artist to participate in the RSVPmfa series, in which the Museum invites artists to respond to and work among its collections, architecture, and landscape in order to acknowledge that art today often extends beyond traditional gallery walls.
The gallery installations change frequently so there is always something new to see and reason to return. Of the eight galleries in the Linde Family Wing, one is dedicated to contemporary craft and decorative arts; another to film, video and new media. Large-scale installations are exhibited in the Wing's soaring Eunice and Julian Cohen Galleria. Also located in the Linde Family Wing is the Henry and Lois Foster Gallery, the Museum's main space for special exhibitions of contemporary art. Our performance art program encompasses a wide array of live interactive experiences throughout the Museum and on our campus.
Salcedo's sculptures are composed of found objects-such as clothing and furniture-that carry associations with the body and its domestic realm. She subverts our accustomed responses to these familiar objects and exposes our internalized fears, anxieties, and emotional fantasies. Here, the artist has transformed a well-worn, old-fashioned baby's crib into a barricaded cage, perhaps suggesting that motherhood can become obsessive and claustrophobic. This metaphor of protection and isolation may be particularly poignant for Salcedo-in certain South American countries, young political activists have been known to "disappear" and their infants put up for adoption.
1992, sold by the artist to MFA, Boston. (Accession Date: May 26, 1992)
2011, sold by the artist, through 303 Gallery, to the MFA. (Accession Date: September 21, 2011)
The artist; with Marianne Boesky Gallery, New York, 2002; to MFA, Boston, 2002
Written in Warhol's own hand, upside down across the top of the reverse side of the painting:
Josiah McElheny, Endlessly Repeating Twentieth Century Modernism, 2007. Hand-blown mirrored glass, low iron and transparent mirror, metal, wood, electric  lighting. Museum purchase with funds donated by the Linde Family Foundation. © Josiah McElheny 2007.
Courtesy Marianne Boesky Gallery, New York ©2002 Takashi Murakami/Kaikai Kiki Co., Ltd. All Rights Reserved.
While works by living artists have always been collected by the MFA—Winslow Homer, Claude Monet, and John Singer Sargent were contemporary artists when some of their paintings were acquired—the Department of Contemporary Art was only established formally in the Museum's centennial year, 1971. Since 1992, it has focused on art created since 1955 and today the collection contains more than 1500 works from across the globe. All media are represented: painting, sculpture, photography, works on paper, installation, decorative arts, craft, design and film and video. The MFA is also one of the first encyclopedic museums in the United States to fully integrate performance art into its collections, exhibitions and programs. Thousands more works dating since 1955 are held in the Museum's other departments including Prints and Drawings, Photography, Art of the Americas, Art of Asia, Art of Africa and Oceania, and Textiles and Fashion Arts.
Largely installed in the galleries of the Linde Family Wing for Contemporary Art, the latter dedicated in September 2011 to exhibit the works of today, the displays highlight an exciting diversity of internationally recognized artists including: El Anatsui, Lynda Benglis, Kathy Butterly, John Cederquist, Tara Donovan, Mona Hatoum, Jenny Holzer, Alex Katz, Anish Kapoor, Ellsworth Kelly, Glenn Ligon, Josiah McElheny, Ken Price, Martin Puryear, Doris Salcedo, Kara Walker, Andy Warhol, Rachel Whiteread, and Fred Wilson among many others.
Who has the right to say which objects are important? Who can view them—or reproduce them? Lawler raises such questions directly in her photograph of the MFA's Impressionist gallery 255. She even includes her own wall text, an integral part of a museum experience. Instead of providing information, though, her text asks a question—who owns a work of art? Who decides what it means?
Henry and Lois Foster Contemporary Purchase Fund in loving memory of Hank from Lois and family
Deploying the most sophisticated and virtuoso glass-working techniques combined with a conceptual rigor, McElheny creates sculptures and installations that explore crucial moments in the development of modernity, its visual and theoretical undercurrents. Over the past four years, McElheny has produced a series of works based on a conversation between sculptor Isamu Noguchi and designer/architect Buckminster Fuller that took place in 1929 during which they discussed a world of form without shadow; totally reflective forms inhabiting a totally reflective environment that would be totally self-enclosed – the perfect utopian environment. 'Endlessly Repeating Twentieth Century Modernism' presents the viewer with a seemingly infinite repetition of reflections of modernist design (decanters, vases, boxes, and bottles based on designs from Scandinavia, Italy, the former Czechoslovakia, and Austria from c. 1910 -1990) that attempts to depict the capitalist notion that all objects are eternally repeatable, that everything can be remanufactured endlessly without regard to era, geography, or culture. McElheny has stated that he aims to explore how "the act of looking at a reflective object could be connected to the mental act of reflecting on an idea."
In 1962 Warhol began reproducing newspaper images in a series of paintings he called Death and Disasters. The images include car wrecks, plane crashes, and, as here, an electric chair. But the series is not about violence so much as the power of the media and the way that, as Warhol said, "when you see a gruesome picture over and over again, it really doesn't have any effect."
Museum purchase with funds donated by the Linde Family Foundation
Photograph, silver-dye bleach print (Ilfochrome) and screen-printed lettering
Hand-blown mirrored glass, low iron and transparent mirror, metal, wood, electric lighting
Gift of Louise Lawler made possible by grants from the National Endowment for the Arts and the Massachusetts Cultural Council
Courtesy: the artist, Johann Konig, Berlin and 303 Gallery, New York.
© 2011 Andy Warhol Foundation for the Visual Arts / Artists Rights Society (ARS), New York.
Murakami blends traditional Japanese painting, a love of Pop Art, and the influence of manga, Japanese comics. Bright colors and action-packed compositions support his signature character (and alter ego) Mr. DOB. With his round ears and expressive face, Mr. DOB, inspired by Mickey Mouse, often appears sweet, but here we see the sinister side of Murakami's star. The title and swirling forms refer to DNA—Mr. DOB has mutated, now a highly distorted figure with sharp fangs and beady eyes.
250.2 x 399.4 cm (98 1/2 x 157 1/4 in.) overall 3 panels, each 98 1/2 x 52 1/4 in.