City Canvas Art
interior wall decoration City Canvas Art
interior wall decoration City Canvas Art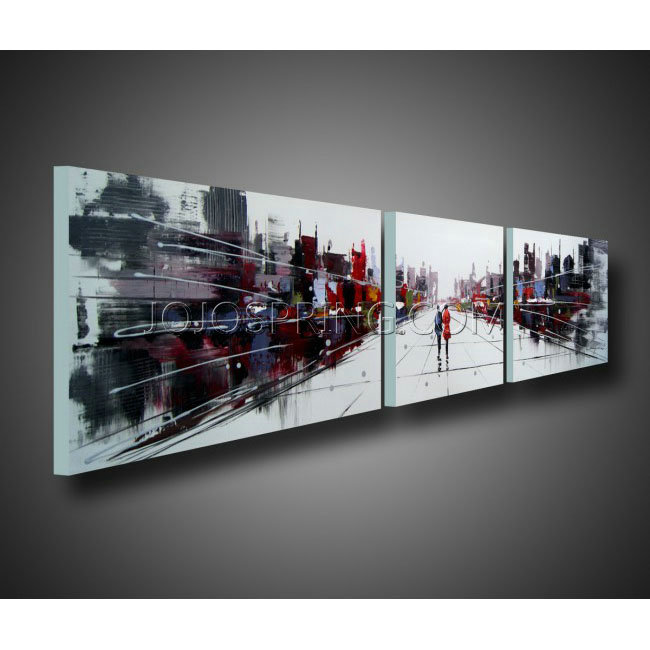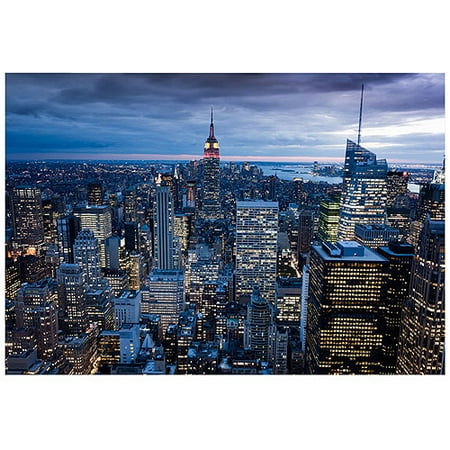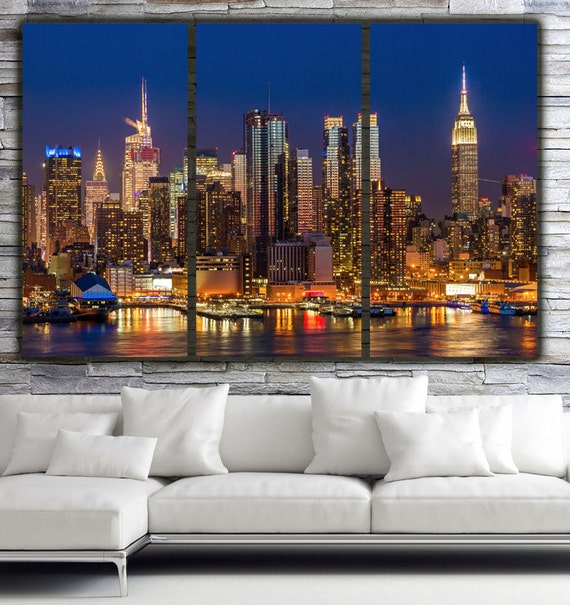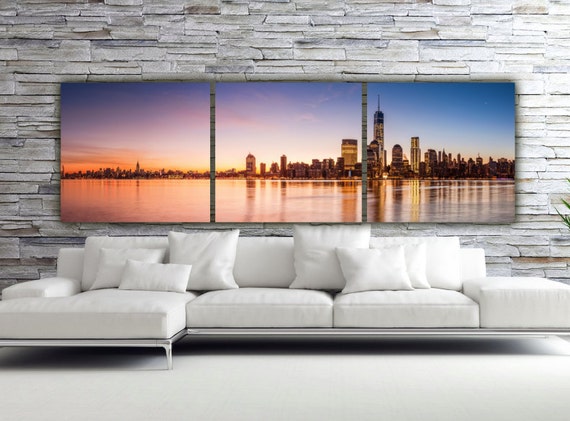 SALE! 50% OFF SITEWIDE | ADDITIONAL 10% OFF ORDERS OVER $100 | ENDS TODAY!
Paintings Inspired by the United States Ideal for evoking the high-rise nature of city living or perhaps offering a more reflective mode of thought from more rural parts of the American Midwest, there are so many ways of incorporating a US-inspired painting into a modern home.
Take a look at our Los Angeles-themed canvas prints, for example. Here you will find colourful images, often set out in bright chalks and pastels, that provide contrasting templates for skylines and urban images equally suited to funky guest rooms as they are to stylish reception rooms.
Many take the famous Hollywood sign that sits over Beverly Hills as a design motif – something that can undoubtedly add a touch of sophistication and glamour, no matter which era of film making you happen to be into.
Then there are our glorious New York canvas prints which can evoke anything from the jazz age to modern times, each of them depicting the Big Apple's distinctive architecture and layout. From sights of New York's famous bridges to others depicting the city's famous yellow taxis, or even its creative graffiti, most offer a riot of colour which adds much needed pizazz to any interior styling.
Alternatively, why not take a look at our Las Vegas-themed prints which are full of neon lights and excess, the very thing to liven up a dull corner of your home. We also offer an extensive collection of San Francisco city scenes which will provide a great combination of sea, hills and the urban environment, often the ideal choice to draw other decorative elements of a room together in a single image.
European City Delights Whether you are looking for the graphical style of a London bus map or the concentric rings of Amsterdam's canals represented in a wood block, there is a suitable canvas print to select from.
Some of the European city images on offer provide something of a nostalgic feeling with atmospheres that hark back to times gone by. Others are utterly up-to-date with contemporary buildings, such as those seen in the many City of London skyscraper prints.
Whether you are looking for the neo-Gothic majesty of the Houses of Parliament or the romance of the Eiffel Tower, there is an iconic city image just waiting to serve as the perfect accompaniment to your room.
Of course, our Parisian canvases offer a great means of capturing a chic mood for any room, whether you happen to want a wine-quaffing bistro scene or something altogether more sophisticated, such as a painting of Montmartre's famous basilica.
Elsewhere in Europe, you can use a canvas print to conjure up the busy nightlife or street scenes of Berlin. From the Reichstag Building to the more modern Potsdamer Platz, Berlin offers so many flavours, often with an edge that is not to be found anywhere else.
Then again, you may well prefer the ephemeral light that is so often captured by photographers in Stockholm or Moscow to decorate your home. Often shot with fading yellow light the images captured in these cities frequently provide a calming mood and will work well with a wide range of decorative tones.
Finally, no European images would be complete without those of Rome, the eternal city. We provide anything from rooftop views to vistas over the Tiber which will give any home a remarkably Italian flavour.
A Mix of Cultures When depicting a city scene on your wall, whether it is through a cityscape or something much more interpretive, such as a poster design, it is often the mix of cultural symbols which makes it stand out for admiration.
This is often to be seen in the use of eastern city scenes. For example, our Tokyo range of city prints offers all of the modernity that you might expect of that fast-moving city, but also stunning gardens and older architectural styles, such as traditional pagodas.
You can also find the perfect blend between the built environment and the natural one, with some images depicting modern structures set against Japan's most famous natural wonder, Mount Fuji. Whichever mood you are looking for from a city print, there is bound to be a suitable one available with just the right degree of urban cool.
Page 01 / 43 Page 02 / 43 Page 03 / 43 Page 04 / 43 Page 05 / 43 Page 06 / 43 Page 07 / 43 Page 08 / 43 Page 09 / 43 Page 10 / 43 Page 11 / 43 Page 12 / 43 Page 13 / 43 Page 14 / 43 Page 15 / 43 Page 16 / 43 Page 17 / 43 Page 18 / 43 Page 19 / 43 Page 20 / 43 Page 21 / 43 Page 22 / 43 Page 23 / 43 Page 24 / 43 Page 25 / 43 Page 26 / 43 Page 27 / 43 Page 28 / 43 Page 29 / 43 Page 30 / 43 Page 31 / 43 Page 32 / 43 Page 33 / 43 Page 34 / 43 Page 35 / 43 Page 36 / 43 Page 37 / 43 Page 38 / 43 Page 39 / 43 Page 40 / 43 Page 41 / 43 Page 42 / 43 Page 43 / 43
Cities – Canvas Prints US Cities Global Cities Skylines & Cityscapes US Cities New York Chicago San Francisco Los Angeles Boston Cleveland Atlanta Denver Albuquerque Anchorage Austin Baltimore Buffalo Cincinnati Columbus Dallas Detroit Houston Jacksonville Kansas City Key West Las Vegas Louisville Madison Maui Memphis Miami Milwaukee Minneapolis Nashville New Orleans Omaha Orlando Philadelphia Phoenix Pittsburgh Portland Raleigh Rochester Sacramento San Antonio San Diego San Jose Seattle St.
Louis Tampa Tucson Washington DC Global Cities London Paris Sydney Tokyo Amsterdam Bangkok Barcelona Beijing Berlin Copenhagen Dubai Florence Frankfurt Glasgow Havana Hong Kong Istanbul Kuala Lumpur Liverpool Madrid Manchester Melbourne Milan Montreal Moscow Munich Prague Quebec Rio de Janeiro Rome Saint Petersburg Shanghai Stockholm Toronto Vancouver Venice Vienna Zurich Skylines & Cityscapes Scenic Urban Panoramic Cityscapes Urban Maps City Travel Posters
Sort by Most PopularSort by Price (Low to High)Sort by Price (High to Low)Sort by NewestSort by Fastest Ship Time
The sense of place that a finely produced canvas print can afford a room's decoration is often second to none. From the busy streets of the Far East, full of atmosphere and exotic colRead moreours, to the more relaxed European cityscapes, all manner of styles can be evoked with the right canvas. Selected from some stunning photography and graphic design, our city and place-themed canvas prints can be glamorous, sumptuous or even riotous in their use of colour and composition. Select one from a extensive range and set off your room's interior décor with a feature that will make it stand out and afford it a true sense of location.