Bathroom Decor Wall Art And Canvas Prints Bathroom Decor
interior wall decoration Bathroom Decor Wall Art And Canvas Prints Bathroom Decor
interior wall decoration Bathroom Decor Wall Art And Canvas Prints Bathroom Decor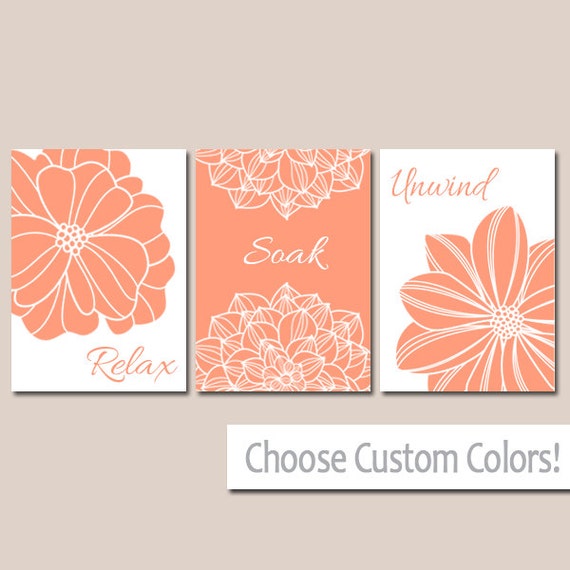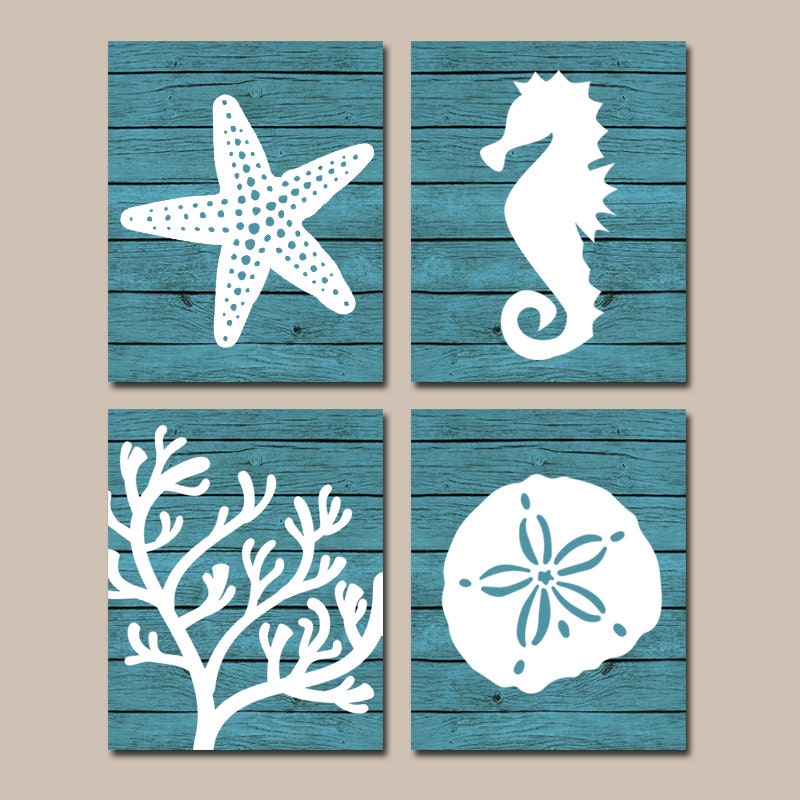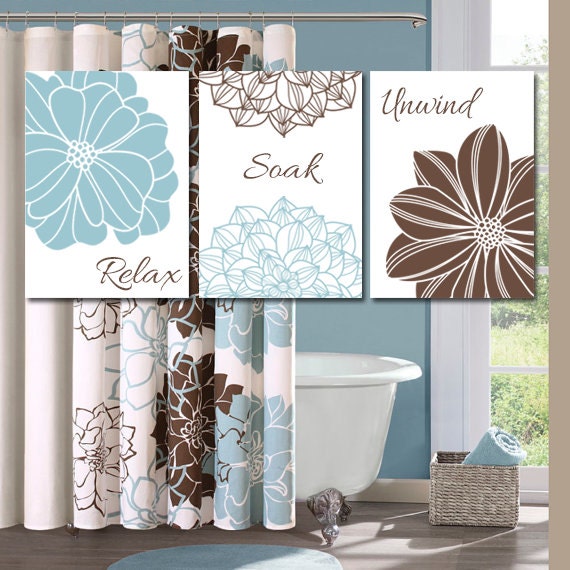 Art Nouveau (1) Decorative (3272) Alternative Décor (4) Beach Décor (987) Bohemian Décor (60) Contemporary Décor (1106) Country Décor (108) Modern Farmhouse Décor (48)
Made to orderFade-resistant archival inksUV protective coatingHand-stretched around sturdy, wooden stretcher bars
Bouquets (15) Carnations (3) Cosmos (1) Daffodils (2) Dahlias (1) Daisies (4) Dandelions (1) Dogwood (5) Freesias (1) Hibiscuses (4) Hydrangeas (9) Irises (5) Lilacs (2) Lilies (28) Magnolias (6) Orchids (2) Peonies (21) Poppies (20) Ranunculi (2) Roses (46) Tulips (25)
Glam Décor (9) Global Décor (213) African Décor (4) African Heritage (2)
Horizontal (628) Vertical (1032) Square (1657) Panoramic Horizontal (112) Panoramic Vertical (91) Horizontal 2-Piece (59) Vertical 2-Piece (1)
From dressing up your washroom to reminding your little one of proper bathroom etiquette, this wall art set is a stylish accent piece to your home. Featuring blue text against a chevron design on the white and grey background, this hand-finished four-piece set is made from wood. Measuring 10" H x 8" W x 0.5" D, it's perfect for filling empty wall space in your little one's bathroom. Made in the USA, this set includes sawtooth hangers and mounting hardware for easy installation.
Jellyfish (11) Lobsters (2) Octopi (50) Sand Dollars (32) Seahorses (40) Sharks (3) Starfish (42) Whales (36) Orcas (1)
Limited open edition with certificate of authenticity by the artistArrives ready to hangMade in the USANote: Please be aware that actual colors may vary from those shown on your screen
Nature Close-Ups (448) Floral Close-Ups (104) Mineral & Stone Close-Ups (42) Shell Close-Ups (185) Tree Close-Ups (5) Water Close-Ups (49)
Home & Hearth (17) Humor (28) Animal Humor (12) Crude Humor (6) Humorous Sayings (11) Satirical Humor (2) Witty Humor (3)
Just because your bathroom is a smaller space, doesn't mean it can't be just as stylish as the rest of your home. Add this graphic art to your walls to bring artful appeal and charm to your space. This paper art print showcases a retro bathroom shelf complete with a bottle of lotion, a bar of soap, a shaving brush, and a sign reading "Bath." This art is done with a vintage motif, complete with faux smudge marks for added charm. Try hanging this framed print on an open wall in your…
Motivational (123) Adventure (6) Balance (5) Beauty (8) Calm (50) Creativity (2) Determination (1) Dreams (5) Exploration (6) Faith (1) Family & Parenting (1) Friendship (1) Happiness (5) Home (2) Hope (3) Imagination (3) Inspirational (25) Love (12) Success (2) Travel (2) Wisdom (4)
Contemporary figurative painting of a nude woman with her back facing viewer.
1x.com (26) Abstract Modern Art (1) Animal Personalities (1) Art Line Artpublishing (18) Art Worth The Time (3) Beachscape (12) Bon Art/Art Resources International, Ltd. (17) Color Pop Collection (1) Danita Delimont Photography (5) Falls & Folds of Color (30) Fashion Art Collection (2) Galaxy Of Graphics (169) iCanvas Exclusives (167) Jadei Graphics (12) Love International (1) Minden Pictures (1) Molecular Formulas (1) My Beach House Weekend (4) Neon Pop Collection (3) New Friends (4) PI Creative Art (18) Postcards From The Sea (5) Seaside Skipping Stones (10) Ship In A Bottle (4) Striped Art Collection (1) Third And Wall Art Group (19) TopArt (195) Under Sea Treasures (2) Vintage Apple Collection (1) Vintage Erotica (1) Watercolor Nonsense (1) Weathered Woodblocks (19) Windows of the World (1) Words & Waves (8) World Art Group (452)
Whether you're bringing a cheeky twist to your well-decorated and welcoming guest suite or adding the final finishing touch to your newly revamped powder room, this fun textural art plaque brings a silly touch to your walls. Featuring a manufactured wood design with paneled details in brown, red, and blue tones, this eye-catching art plaque offers up a rustic and earthy touch to your environment, while its typographic details are sure to draw the eyes and crack a smile as friends and family use…
Floral & Botanical (931) Flowers (527) Alliums (1) Anemones (4) Blossoms (12) Almond Blossoms (1) Cherry Blossoms (5)
Sky (37) Clouds (11) Night Sky (2) Sunrises & Sunsets (25) Beach Sunsets (12) Cloudy Sunsets (7) Lake & Ocean Sunsets (13)
Overall: 16.5" H x 33" W x 1" DOverall Product Weight: 6lb.
Overall: 23.5" H x 23" W x 1" DOverall Product Weight: 5lb.
As edgy as it is entertaining, this textual art print is sure to cause some chuckles! In bold, distressed print, the words "Changing the toilet paper roll will not cause brain damage" are printed in gold over black. Made in the USA, this image is printed on paper using high-quality inks, then set in a clean white frame. Measuring 10″ H X 15″ W x 0.5″ D overall, this piece arrives ready to hang right out of the box with wall-mounting hardware included.
Astronomy & Space (6) Moons (5) Crescent Moons (2) Full Moons (1)
International Cuisine (3) Asian Cuisine (1) Italian Cuisine (2)
Refresh your gallery wall in distinctive style with this two-piece framed print, set under glass. Its bathroom motif adds a touch of charm to your decor, while its clean-lined frame adds simple elegance to any space. Play up this set's versatility by adding it to a traditional living room ensemble alongside a wood-frame sofa and button-tufted wingback chair for a refined seating space, then accent the arrangement with carte postale pillows for a pop of pattern. Anchor the room with a…
Set a tranquil tone in any room in your abode with this gorgeous graphic art print, made in the United States and centered in a black-finished wood frame. Showcasing an alluring arrangement of starfish, flowers, a flickering candle, a crisp rolled towel, and the word "relax" translated into different languages, it's the perfect piece to inspire you to curate a calming ensemble of your own. Center it above a classic porcelain toilet, then top the tank with a row of scented candles to up the…
Kitchen (34) Laundry Room (41) Living Room (1950) Man Cave (8) Office (512)
Asian Décor (67) Chinese Décor (6) Indian Décor (6) Japanese Décor (10)
Stupell Industries stretched canvas is created with only the highest standards. The print with high quality inks and canvas, and then hand cut and stretch it over a 1.5″ thick wooden frame.
Nautical (69) Docks & Piers (7) Harbors (1) Lighthouses (25)
Overall: 14" H x 28" W x 1" DOverall Product Weight: 5lb.
North America (21) United States of America (21) California (4) San Francisco (2)
Sort POPULAR NEW RANDOM FAVORITE POPULAR TEST COLOR MATCH RELEVANT
Ready your child the bathroom bylaws from this charming "bathroom rules" textural art, showcasing a tongue-in-cheek list of guidelines for your little one to wash by! Made in the USA, this adorable artwork is printed on wrapped canvas, then framed in simple white molding with hand-finished edges. Striking a rectangular 17″ H x 7″ W silhouette, this piece arrives ready to hang right out of the box with a sawtooth hanger preinstalled on the back of the frame.
Fashion (73) Accessories (10) Hats (4) Jewelry (2) Men's Accessories (2) Umbrellas (2)
Bring a bold touch to your walls with this eye-catching textural art print, the perfect piece for any gallery display or bare wall. Made in the USA with a screen-printed finish and hand-treated edges, this wall art brings an artisan touch to your space, while its charming "Bathroom Rules" typography makes it the perfect pick for any powder room or guest bath. Awash in blue, green, and yellow hues, this accent brings a colorful touch to any aesthetic.
This beautiful 'Powder Blue Bathroom Scenes Panels' 2 Piece Acrylic Painting Print Set is perfect for the do it yourself decorator looking to update their bathroom decor. Ready to hang!
Architecture (33) Arches (2) Bridges (2) Buildings (4) Columns (2) Dereliction (1) Houses (3) Interiors (7) Places Of Worship (1) Sculptures & Statues (5) Towers (2) Windows (5)
Whether you're in the middle of a challenging project at work or you're always running around taking care of your kids, it's easy to lose track of time and miss out on me-time. Mount this gorgeous graphic art print in your bathroom to remind yourself to take a few deep breaths and put your busy day on pause. Showcasing a calming pair of glowing candles, stunning flowers, and the word "relax" translated into different languages, this piece sets a soothing tone in any room. Center it above a…
Crafted in Canada, this two-piece acrylic painting print set comes ready to hang so you can instantly add a splash of artful appeal to your abode. These designs showcase French bathrooms with classic claw-foot tubs in crisp green, brown, and cream tones, a lovely pair that's right at home in your powder room. A layer of glass protects each image, while their antique champagne-finished frames draw eyes to their serene scenes.
Small | 8″-18″ (3313) Medium | 24″-37″ (3502) Large | 40″-60″ (2321) Oversized | 72″-90″ (89)
Equally at home in your little one's powder room or your own restful retreat, this tasteful textual art print features a list of bathroom rules that are important to follow at any age. Made in the United States, this manufactured wood piece showcases a near-neutral gray, white, and blue color palette that blends in with most existing arrangements. Its narrow 17″H x 7″W silhouette allows it to fit easily in smaller spaces, while a pre-attached sawtooth hanger on the back lets you hang it up…
The perfect pick-me-up for the powder room, this two-piece art print set brings a bit of spa-worthy style to your space. Hued in black and white for elegant versatility, this distinctive duo features scenes with a sink and clawfoot tub patterned with stunning scrollwork. Proudly made in North America, each offers gallery-worthy appeal with square polystyrene frames finished in gleaming silver while a protective clear glass cover sits in the center.
Overall: 12" H x 24" W x 2" DOverall Product Weight: 5lb.
Overall: 17" H x 7" W x 0.5" DOverall Product Weight: 2lb.
SALE EXTENDED! 50% OFF SITEWIDE | ADDITIONAL 20% OFF ORDERS OVER $150 | ENDS TODAY!
Pairing a classic black frame with charming typographic details, this lovely wall decor outfits your powder room or master bath in eye-catching style.
Bring a touch of artful appeal to your walls with this two-piece framed painting print set. Inspired by the French Impressionists, this pair depicts two 1950s bathroom scenes in distinctive brushstrokes and muted colors. Made in Canada, each artful image is printed on paper, professionally mounted, and finished in a black polystyrene frame. Measuring 13'' W x 22'' H, each frame comes ready to hang right out of the box with wall hangers included.
Kids Art (193) Kids Animal Art (67) Kids Art Boys (46) Kids Art Girls (39) Kids Bug & Insect Art (1) Kids Floral & Botanical Art (15) Kids Nautical & Ocean Life Art (121) Kids Robot Art (3) Kids Transportation Art (7) Kids TV & Movies Art (1)
Coastal Sand Dunes (8) Coastal Villages & Towns (3) Coastlines (34) Islands (3)
Overall: 12" H x 10" W x 1" DOverall Product Weight: 3lb.
Oil Painting (248) Photography (364) Abstract Photography (4) Black & White Photography (44) Color Pop Photography (8) Double Exposure Photography (7) Figurative Photography (21) Macro Photography (46) Panoramic Photography (24) Scenic Photography (106) Sepia Photography (3) Still Life Photography (78)
Bathroom Humor by Debbie DeWitt 15″ x 19″ decorative taupe frames for a vignette. "Wash your Hands", "Take a Bubble Bath" & "If You Sprinkle". These prints come with a protective, textured archival finish so no glass is needed, and come ready to hang. 
Trails, Paths & Roads (12) Volcanoes (2) Waterfalls (12) Wilderness (23)
Photorealistic Painting (2) Street Art (3) Typography (219) Vintage & Retro (52) Watercolor (429)
Lend your wash room a splash of sudsy fun with this tongue-in-cheek textual art on wood! Striking a 5'' H x 16'' W rectangular silhouette, this charming image showcases the words "Laundry Room. Pick one." in bold, weathered print, then "laundry today or naked tomorrow" in curly cursive script underneath. Made in the USA, this textual art is printed directly on a 0.5'' thick plank of wood in blue and white, and arrives unframed and ready to hang.
In black and white, this textual art will look great in a bathroom. It reminds everyone "If you sprinkle when you tinkle, be a sweetie and wipe the seatie." Proudly made in the USA, all of the wall plaques start off as high quality lithograph prints that are then mounted on durable MDF wood. Each piece is hand finished and comes with a fresh layer of foil on the sides to give it a crisp clean look. It arrives ready to hang with no installation required, and comes with sturdy clear corners to…
Nautical Décor (336) Rustic Décor (23) Shabby Chic Décor (169) Southwest Décor (35) Traditional Décor (181) Transitional Décor (37) Tropical Décor (168) Vintage Décor (17) Zen Décor (28)
Overall: 19" H x 45" W x 1.5" DOverall Product Weight: 11lb.
Add a splash of antique style to your powder room with this pair of graphic art prints. Crafted in the USA, these square designs showcase classic bathtubs in the foreground with an advertisement for English soap printed in the background. These versatile pieces are dotted with neutral black and cream hues that allow them to blend with most color palettes, and they're available in several formats to ensure they suit your space.
Decorative Typography (33) Digital Art (195) Drawings & Illustrations (72) Fine Art (754) Contemporary Fine Art (462) Cubism (1) Expressionism (1) Impressionism (12) Modernism (3) Pop Art (4) Renaissance (1) Surrealism (4) Pop Surrealism (1)
Overall: 18" H x 18" W x 2" DOverall Product Weight: 13lb.
Overall: 16" H x 32" W x 0.75" DOverall Product Weight: 5lb.
Historical Fashion (6) Men's Fashion (1) Shoes (2) High Heels (1) Sandals & Flip Flops (1)
This 'Oriental Bath I' 2 Piece Framed Print Set on Paper has a protective glass cover and mounted within a 2″ wide antique frame. When hung side by side which includes 3″ of spacing in between.
Powder room in need of a pick-me-up? Turn your boring bathroom into a stylish, spa-worthy space with this fun four-piece graphic art set. Each design is printed on manufactured wood with a raised frame, measuring 10″ square. This eye-catching quartet arrives ready to hang, so you can start styling as soon as they arrive.
Stupell Industries stretched canvas is created with only the highest standards, they print with high quality inks and canvas, and then hand cut and stretch it over a 1.5″ thick wooden frame.
Lend your powder room a Fido-inspired focal point with this adorable oil painting print, showcasing a soapy pup sitting in the tub and staring straight ahead. Its neutral brown and gray tones allow it to blend with any color palette you pick, while the whimsical image ensures this artful addition will grab glances and grins from guests. Proudly made in the USA, this piece is printed on canvas and wrapped over eco-friendly wooden bars. With wall-mounting hooks included, it's ready to hang…
A wise man once said that there are two requisites for civilization. The first is indoor plumbing. The second, beer, is debatable, but at the very least we may agree that the latter even further justifies the need for the former. The bathroom is the most important room in the house. It is where we meditate, where we make certain our faces are devoid of stubble or properly adorned with makeup, and where our dogs go for punitive baths after they've wreaked havoc in the mud. Order must prevail…
"Bath" is a 10″ x 12″ black framed art print by Mary June. This artwork features a sign stating "Bath" with a rustic feel. This totally American made wall decor item features an decorative black frame. The framed art print has a protective, archival finish and arrives ready to hang.
Animals (588) Birds (49) Cranes (1) Ducks (3) Flamingos (8) Gulls (2) Herons (1) Ostriches (1) Peacocks (7) Pelicans (2) Sandpipers (1) Swans (1)
Overall: 10" H x 8" W x 0.5" DOverall Product Weight: 6lb.
Overall: 20" H x 16" W x 1.5" DOverall Product Weight: 3lb.
Overall: 10" H x 15" W x 0.5" DOverall Product Weight: 2lb.
This big print wall art is a contemporary painting of several impressionistic flowers against a simplified backdrop.
Television (3) Action & Adventure TV (2) Cartoons & Animation TV (3)
Fine art canvas printProfessionally hand stretchedGallery wrapped in sustainable, non-warping woodIncludes a certificate of authenticityArrives ready to hang
33 Broken Bones (10) 5by5collective (77) Aged Pixel (15) Aimee Wilson (3) Alan Blaustein (33) Albena Hristova (47) Albert Koetsier (46) Alexander Pereverzov (1) Alexandra Nicole (88) Alexis Marcou (4) Alicia Dunn (8) Alicia Ludwig (3) All That Glitters (2) Allison Pearce (1) Alyson Fennell (5) Amanda Murray (2) Amber Day (3) Amira Rahim (1) Ana Victoria Calderon (2) Andrea Ciullini (7) Andrea Cook (2) Andreas Lie (2) Andy Westface (1) Angelika Parker (1) Anne Farrall Doyle (1) Anne Tavoletti (18) Anton Belovodchenko (1) Antony Squizzato (3) Arief Putranto (1) Art Frahm (1) Ashvin Harrison (14) Asia Jensen (1) Assaf Frank (9) Avery Tillmon (7) Babak Haghi (1) Barruf (1) Beate Emanuel (4) Becksy (3) Belinda Aldrich (4) Bella Pilar (2) Ben Heine (1) Beth A.
Forst (1) Beverly Crawford (4) Bianca Green (2) BIOWORKZ (3) Blakely Bering (20) Bob Langrish (1) Bonnec Brothers (7) Boyce Watt (6) Brian Haslam (1) Brian Rubenacker (1) Brooks (13) Brookview Studio (1) CAD Designs (2) Candra Boggs (2) Carey Spencer (16) Carol Hallock (2) Carol Robinson (74) Caroline Gold (4) Caroline Kelly (22) CarolLynn Tice (7) Carolyn Cochrane (7) Carrie Schmitt (2) Cassandra Tondro (1) Cat Coquillette (42) Catherine Abel (1) Catrin Welz-Stein (4) Cayena Blanca (4) Celebrate Life Gallery (2) CH Studios (11) Chalie MacRae (4) Chariklia Zarris (23) Charlotte Winter (3) Chelsea Victoria (36) Cheri Blum (1) Cheryl Warrick (3) Chinese School (1) Chris Paschke (65) Christophe Kiciak (1) Cindy Miller Hopkins (1) Cindy Thornton (4) CJ Anderson (6) Claire Hardy (4) Claude Monet (9) Claudia Drossert (8) Clement Nivert (1) Cleonique Hilsaca (4) Coco de Paris (2) Color Bakery (90) Conrad Knutsen (7) Courtney Prahl (18) Craig Trewin Penny (13) Dakota Dean (1) Dan Hobday (2) Danhui Nai (64) Daniel J.
Bellyk (1) Danielle Carson (19) Danita Delimont (7) Danny Head (3) Daphne Brissonnet (76) David Carter Brown (1) David Shingler (9) David Stribbling (2) Debbie Banks (1) Debi Coules (11) Debra Van Swearingen (4) Denis Diderot (7) Derek Galon (1) Derek McCrea (4) Diana Brennan (3) Dieter Plogmann (1) Dimitar Lazarov (1) Dlynn Roll (1) Don Bishop (1) Donna Young (2) Drako Fontaine (9) Dusty Knight (4) Dániel Taylor (2) Earl Kaminsky (2) Edgar Degas (2) Elena Kulikova (1) Elisabeth Fredriksson (16) Elyse DeNeige (23) Emanuela Carratoni (5) Emily Adams (5) Emily Kalina (7) Emily Magone (7) Emma Bell (1) Enzo Romano (1) Eric Fan (4) Eric Schech (1) Erin Ashley (2) Erin Clark (9) Ernst Ludwig Kirchner (2) Ethan Harper (25) Eva Watts (8) Evgenij Soloviev (1) Fab Funky (20) Farida Zaman (12) Fede Saenz (1) Flatowl (3) Florent Bodart (1) Fong Fai (1) Francois Casanova (1) Frank Banda (6) French School (1) Gena Milanesi (4) Geoffrey Ansel Agrons (2) Grace Popp (122) GraphINC (3) Greg Mably (6) Gregoire "Leon" Guillemin (3) Gustav Klimt (1) Hannah Carlson (25) Harriet Sussman (4) Heather Landis (4) Heather McAlpine (17) Heather Offord (8) Heinz Scholnhammer (1) Helen Janow Miqueo (2) Henry Rivers (1) Hishida Shunso (1) Holly Ready (3) Honeymoon Hotel (25) Hong Pham (1) iCanvas (7) Imao Keinen (1) Indian School (1) Ines Benedicto (2) Irena Orlov (26) Irene Weisz (1) Iris Lehnhardt (8) Isabelle Z (5) Ivan Aivazovsky (1) J.
Holland (4) J.A Art (53) Jade Reynolds (4) Jaden Blake (8) James Lee (1) James McLoughlin (2) James Wiens (21) Jan Weiss (9) Jane Davies (28) Janelle Penner (19) Jarman Fagalde (1) Jason Johnson (7) Jason Ratliff (1) Jay Fleck (2) Jennifer Goldberger (8) Jennifer Paxton Parker (4) Jennifer Pugh (2) Jess Aiken (3) Jettie Roseboom (7) Jian Wang (1) Jim Warren (2) JJ Brando (10) Jo Maye (3) Joanna Velasquez (5) Jodi Fuchs (1) John & Lisa Merrill (3) John Nolan (3) John Van Straalen (1) Jonathan Nourok (1) Jordan Davila (10) Joyce Combs (4) Judy Stalus (12) Julia Bosco (8) Julia Contacessi (1) Julia Di Sano (66) Julia Purinton (19) Julian Spencer (8) Julianne Marcoux (2) Julie Weaverling (3) June Erica Vess (82) Katherine Gendreau (2) Kathrine Lovell (21) Kathy Ferguson (4) Kathy Morton Stanion (2) Katie Pertiet (43) Katrina Craven (6) Katsushika Hokusai (8) KC Haxton (2) Kellie Day (5) Kelly Donovan (3) Kent Youngstrom (3) Keren Su (1) Khalid Jamal (1) Kim Parker (7) KR Moehr (3) Kristina Jett (19) Laura Marshall (46) Laura Van Horne (7) Leah Flores (5) LEEMO (2) Leon Schröder (1) Leonid Afremov (2) Lesia Binkin (72) Leticia Herrera (1) Lincoln Seligman (3) Lindsay Benson (8) Lindsey Dahl (1) Lisa Audit (20) Liz Jardine (5) Maggie Olsen (35) Marc Allante (1) Marc Pelissier (1) Marcia Baldwin (3) Mareike Böhmer (9) Maria Donovan (2) Marilyn Hageman (18) Martin Henson (1) Martin Nasim (1) Martina Pavlova (3) Mary Urban (11) María Antonia Torres (2) Matteo Colombo (2) Megan Duncanson (3) Megan Meagher (6) Melissa Averinos (14) Melissa Wang (6) Melonie Miller (28) Mia Jensen (14) Michael Creese (16) Michael Mullan (44) Michael Sole (1) Michelle Oppenheimer (1) Mike Calascibetta (11) Mike Schick (19) Milieu du Ciel (4) Moira Hershey (18) Moises Levy (1) Morgan Kendall (1) Myan Soffia (4) Myles Sullivan (2) Nan (17) Nancy Knight (4) Naomi McCavitt (25) Natalie Carpentieri (3) Natasha Chabot (2) Natasha Westcoat (12) Nature Magick (16) Nick Amanda (1) Niels Christian Wulff (1) Niki Arden (3) Nina Papiorek (1) Noah Bay (1) Norbert Maier (1) Norman Rockwell (1) Olivia Brewington (2) Olivia Joy StClaire (13) Pablo Esteban (1) Pablo Picasso (1) Pam Hassler (1) Pam Ilosky (1) Panoramic Images (55) Patricia Coulter (4) Patricia Rodriguez (2) Patrick Foto (1) Patti Mann (1) Paul Cezanne (2) Paul Kelley (1) Pela (2) Pela Studio (9) Philnormanphoto (1) PhotoINC Studio (22) Phyllis Adams (1) PI Studio (15) Piero Manrique (5) Piet Mondrian (1) Piper Rhue (9) Print Collection (1) Prunis Dulcis (2) Radiana Christova (11) Ramona Murdock (5) Randy Hibberd (1) Regina Moore (2) Rene Vincent (1) Riccardo Liporace (1) Richard Blanco (1) Richard Vergez (2) Richard Wallich (5) Rick Novak (2) Rob Dobi (1) Rob Snow (1) Robert Coop (1) Robert J.
Amoruso (2) Robert Lyn Nelson (7) Roberto Marini (2) Robots in Rowboats (4) Rogier Daniels (2) Roland Helerand (1) Ron Parker (2) Rongrong DeVoe (1) Ross Oscar (1) Ruane Manning (3) Ryan Fowler (5) Sally Swatland (13) Sana Jamlaney (2) Sandy Lloyd (2) Sara Franklin (2) Sara Zieve Miller (4) Sarah Adams (5) Sarah Stockstill (2) Savanah Plank (3) Savion Raine (2) Scott Henderson (2) Scott Naismith (12) SD Smart (1) Sebastien Del Grosso (1) Shirley Novak (7) Sienna Studio (24) Silvia Vassileva (53) Smith Haynes (7) Sofia Gordon (2) Stefan Schilbe (1) Studio Bella (3) Studio Mousseau (34) Studio W (2) Sue Schlabach (51) Susan Eby Glass (2) Susan Jill (10) Susana Paz (2) Suzanne Wilkins (2) Sylvie Demers (5) Symposium Design (4) Tabitha Brown (3) Tai Prints (2) Tamara Gonda (9) Tammy Kushnir (1) Tandi Venter (15) Tatiana Amrein (1) Tava Studios (14) Taylor Allen (3) Taylor Hamilton (4) Terry Fan (4) Thomas Wiewandt (1) Tim Nyberg (1) Tim O'Toole (4) Tom Reeves (5) Toni Frissell (1) Turnowsky (5) TypeLike (1) Utagawa Hiroshige (2) Vaja Vaclav (1) Valentina Harper (2) Veronique (6) Veronique Charron (27) Vian Borchert (13) Victoria Borges (1) Victoria Johnson (7) Vin Zzep (4) Vincent van Gogh (2) Vinn Wong (20) Vintage Apple Collection (3) Vision Studio (21) Viv Eisner (1) Wani Pasion (1) Wellington Studio (5) Wild Apple Portfolio (101) World Art Group Portfolio (4) Yamamoto Shunkyo (1) Yoji Okata (1) Yuri Pysar (2) Zaira Dzhaubaeva (3)
Turn the routine of your daily shower into a more fun experience with this eye-catching textual art. Showcasing a Scrabble-inspired design with words like "clean" and "wash", it offers neutral hues of gray and brown. Made in the USA, this piece is printed on canvas and wrapped around a clean-lined square wood frame for a look that rivals any gallery. Plus, it includes wall-mounting hardware, so you can start styling as soon as it arrives.
TAKE 40% OFF YOUR ENTIRE PURCHASE THROUGH MIDNIGHT! APPLY COUPON NOW
French-inspired and full of personality, this two-piece framed acrylic painting print set depicts two charming bathroom scenes of luxurious bath tubs on classic tiled floors abutting stunning red walls. Made in Canada, each piece is printed on canvas, set under protective glass, encased in a contemporary polystyrene frame, and arrives read to hang. Establish an ornate traditional aesthetic in your master bathroom by rolling out soft damask area bathmat for an unexpected pop of pattern, then…
Overall: 13.75" H x 13.75" W x 1" DOverall Product Weight: 2.2lb.
Industrial Décor (33) Minimalist Décor (162) Modern Décor (704) Mid-Century Décor (35)
European Décor (118) French Country Décor (32) Mediterranean Décor (14) Scandinavian Décor (5)
Groups (7) Pin-Ups (3) Portraits (49) Child Portraits (2) Female Portraits (45) Male Portraits (2)
Is your master bath wall looking a little…lonely? Maybe your guest bath could use some love. No matter the project, this graphic art print is here to help. Made in the USA, this composition features a basin, bar of soap, and other bath-inspired details for a touch of squeaky-clean style. The artwork is printed on canvas and coated with a UV-resistant acrylic finish – removing the need for a glass surface – while a manufactured wood frame completes the look. Plus, the required…
Bring color to your walls and revitalize your room with this trendy ready-to-hang framed canvas wall art!
Artful allure isn't only for galleries! Bring a bit of that beauty right into your own abode with this eye-catching print. Showcasing a painting of wind waving through a wooded forest, it features muted hues of blue, green and brown. Handmade in the USA, this piece is giclee printed on cotton and wrapped around a wood stretcher bar frame. Arrives ready to hang out of the box with hardware included.
Bedroom (2033) Dining Room (108) Dorm Room (49) Entryway & Foyer (221) Gym (2) Hallway (210) Kids Room (203) Nursery (24) Older Kids Room (4) Teen Room (21) Tween Room (3)
Health & Wellness (1) Hobbies & Lifestyles (7) Holidays (10) Halloween (1) Thanksgiving (5) Valentine's Day (4)
This art set of 2 has a protective glass cover and mounted within a contemporary. When hung side by side, their overall wall coverage is approximately 39″ which includes 3″ of spacing in between.
Inspired by real vintage blueprints and schematics, this quirky framed drawing print depicts the original patent for the toilet paper roll filed by its inventor, Seth Wheeler, on December 22, 1891, in black ink over an aged white graph paper background. Made in the United States, this artful image is printed on paper, professionally matted and hand-framed in clean-lined molding, and arrives ready to hang on your walls with mounting hardware included.
Dance (2) Decorative Elements (241) Anchors (17) Compasses (9) Feathers (15) Mandalas (26) Patterns (192) Animal Patterns (12) Damask (5) Floral & Botanical Patterns (13) Geometric Patterns (85) Gingham (2) Global Patterns (35) Ikat (11) Moroccan (6) Ogee (1) Tribal (1)
Overall: 12" H x 10" W x 0.7" DOverall Product Weight: 2.05lb.
This 'Lovely Teal and Light Blue French Clawfoot Bathtub and Floral' 2 Piece Graphic Art Print Set on Wrapped Canvas make a great addition to any home. Canvas is hand-stretched and wrapped onto a solid frame.
Overall: 12" H x 12" W x 0.75" DOverall Product Weight: 2.16lb.
Home docor painting of a hummingbird in flight surrounded by hydrangea flower blooms.
Overall: 10" H x 14" W x 1" DOverall Product Weight: 2lb.
All of their wall plaques start off as high quality lithograph prints that are then mounted on durable MDF wood. Each piece is hand finished and comes with a fresh layer of foil on the sides to give it a crisp clean look. It arrives ready to hang with no installation required, and comes with sturdy clear corners to keep it from damaging in transit.
Education (4) Fantasy & Sci-Fi (29) Dreamscapes (7) Horror (3) Monsters (2) Skulls (1)
Add a touch of charm and cohesive style to your master suite or guest bathroom with this textual art. Lovely hung above your toilet or resting on your vanity, it showcases a typographic motif reading things such as "Wash," "Healthy habits," and "Wash your hands." The serif text points in different directions, and it is accented with subtle vintaged details. Made in the USA, it is printed on wrapped canvas with a sawtooth hanger on the back.
Uniforms (1) Women's Fashion (19) Dresses & Gowns (5) Women's Swimsuits (14)
Nature (872) Cliffs (3) Fields, Grasslands & Meadows (8) Forests (26) Gardens & Floral Landscapes (10) Hillsides (2) Lakes (13) Marshes & Swamps (4) Mist & Fog (5) Mountains (8) Mountain Ranges (3)
Wildlife (78) Elephants (6) Giraffes (2) Primates (1) Zebras (1)
Sea Life (500) Crabs (26) Dolphins (6) Fish (121) Goldfish (6) Koi (23) Swordfish (2)
Still Life (13) Television & Movies (3) Movies (3) Action & Adventure Movies (3)
With its tongue-in-cheek message and rustic looks, this 12" x 10" textual art brings adds a tasteful touch of playfulness to any bathroom. Made from manufactured wood, this rectangle design depicts and old fashioned claw foot tub and features a list of humorous "bathroom rules" in off-white text over a blue and gray faux-woodgrain finish. For a casual, country-chic ensemble in your powder room, start by installing a barn wood vanity with a slate counter and a white ceramic sink, then…
Overall: 8" H x 10" W x 0.75" DOverall Product Weight: 1.33lb.
Overall: 13" H x 22" W x 0.5" DOverall Product Weight: 7lb.
Florida (1) Hawaii (6) North Carolina (8) Oregon (2) Portland (2)
Overall: 15" H x 10" W x 0.5" DOverall Product Weight: 2lb.
These vintage style prints feature stylized bath time sayings for a charming addition to the bathroom. Aged paper and weathered black frames will make guests think you inherited these artful accents.
Remind yourself to relax and unwind with this tranquil textual art print, crafted from manufactured wood in the United States. Its understated design and beige and gray color palette set a soothing tone in any room while its message feels right at home in your powder room. Center it above a classic porcelain toilet to start off a calming ensemble, then top the tank with a row of scented candles to transform your bathroom into a spa-worthy space. Once you love your layout, let this piece prompt…
Abstract (991) Abstract Expressionism (94) Abstract Floral & Botanical (67) Abstract Graphic Design & Digital (142) Abstract Landscapes (105) Abstract Maps (1) Abstract Watercolors (113) Geometric Abstract (226) Abstract Shapes & Patterns (131) Circular Abstract (93) Linear Abstract (45)
Overall: 25.5" H x 27" W x 1" DOverall Product Weight: 7lb.
Ponds (7) Rivers, Creeks & Streams (7) Rocks (10) Seasons (382) Autumn (18) Spring (138) Summer (230) Winter (8)
Overall: 17" H x 15" W x 2" DOverall Product Weight: 2lb.
Pop Culture (57) Prints & Publications (21) Advertisements (1) Blueprints & Patent Sketches (18) Beauty & Personal Care Blueprints (18) Household Goods Blueprints (5) Medical & Dental Blueprints (5)
3 Flowers on a decorative background with hand written text and curling embellishments.
Overall: 5" H x 16" W x 0.5" DOverall Product Weight: 1lb.
Families (1) Fictional Characters (4) Comic Book Characters (3) Superheroes (3) Batman (1)
Scenic & Landscapes (1086) Coastal (160) Beaches (151) Rocky Beaches (11) Sandy Beaches (87) Tropical Beaches (23)
Bathroom – Canvas Prints Relaxing Spa Bubbles Minimalist Bathroom Blueprints Fun Bathroom Sea Treasures Salle de Bain
Artist: Longfellow DesignsHand finished and ready to hangTheir canvas art will make your space city-chic effortlesslyCelebrate your city with vibrant wall plaques